Heading to a wedding reception, guests can expect beer, wine and simple mixed drinks, but how about some specialty cocktails to celebrate the betrothed? There is a lot of room for creativity and uniqueness here.
One top consideration is to make the wedding libations personal and meaningful, two celebrated mixologists in Las Vegas say.
"When creating cocktails for a wedding, they should be hyper-personal and celebrate the couple as individuals and as a partnership," says Mariena Mercer Boarini, Master Mixologist North America for Wynn and Encore Las Vegas. "I like to do a 'Bride' cocktail, a 'Groom' cocktail and an 'Us' cocktail. I like to story tell through cocktails, so the first thing I would do is get to know both the bride and groom by asking questions about their preferences (spirits, favorite cocktails, favorite memories of each other, wedding cake flavors, etc.).
"After that, I would take those answers and craft them cocktails that embodied their answers. For the prep, I would batch, bottle and prepare garnishes all the day before. Also, have all the glassware polished and bar setup planned, so the setup on the day of is easy-peasy."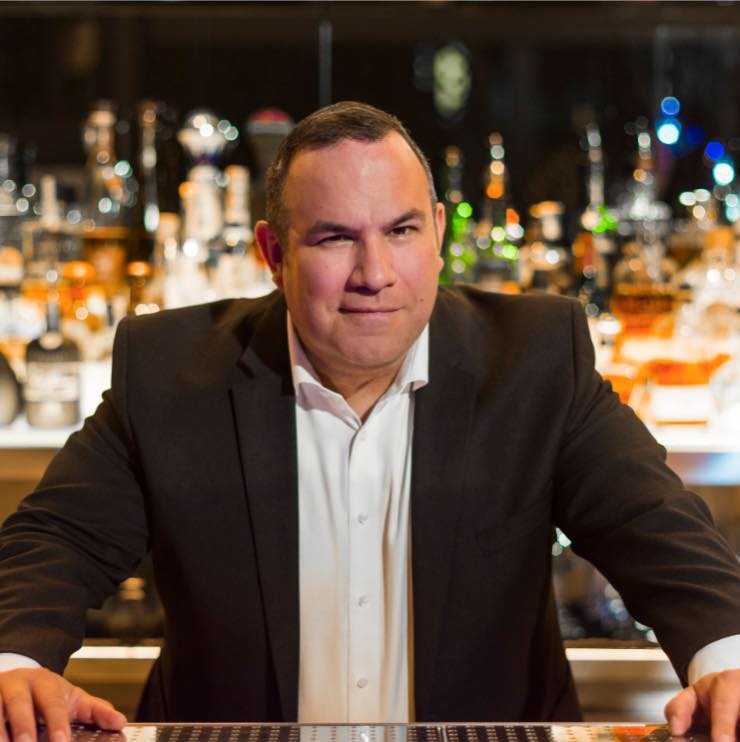 Constantin Alexander, Managing Partner of Batch Hospitality, agrees.
"It would be important to me to find out something about the people getting married that meant something to them. Did they grow up in a certain area? Do they have any shared hobbies? If there any type of food/alcohol that they enjoy more than others?" Alexander says.
"Once I had this information, I would attempt to design something that meant something to them. Every part of a wedding has to be special, and certainly the drinking part makes the wedding more fun!"
Crafting the Perfect Cocktails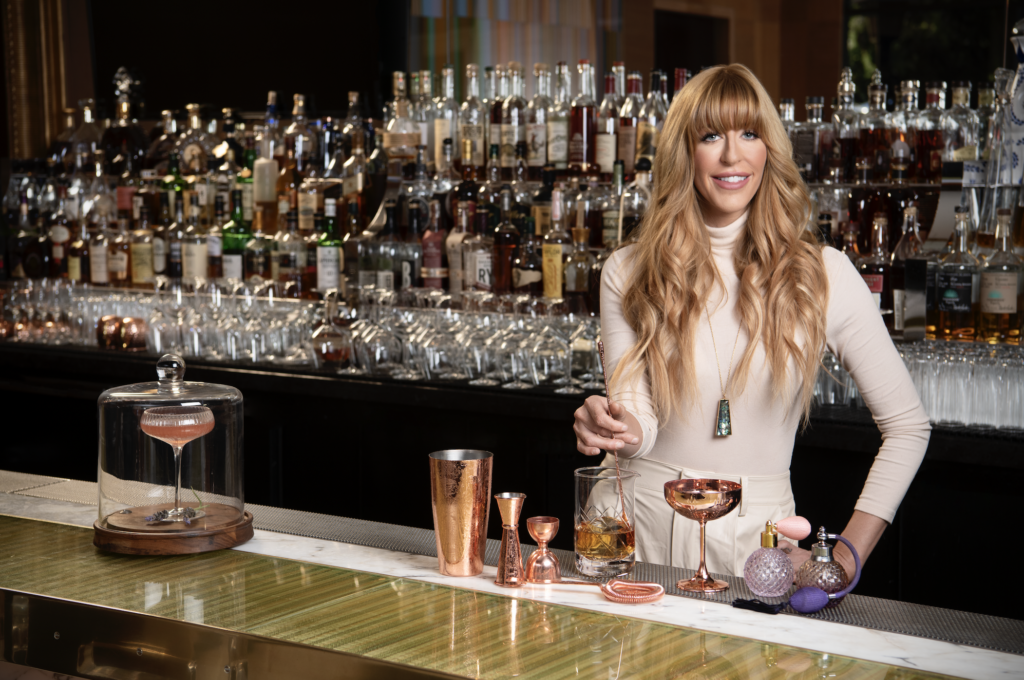 What ingredients would go into the specialty cocktails and why?
Boarini provides a super-fun and detailed idea that involves an Academy Award-winning movie starring Tom Cruise, Renee Zellweger and Cuba Gooding Jr. and directed by Cameron Crowe.
"This would depend on the guests, but let's say we have a theoretical couple who had their first date at the movie 'Jerry Maguire' and drank Aperol Spritzes. The groom loves whiskey, horseracing and peaches. The bride loves Etta James (their wedding dance song), disco music and champagne, and their cake is blackberry and elderflower."
Bride Cocktail: At Last
A play on the French 75 with blackberry and lemongrass-infused vodka, elderflower liqueur, citrus and champagne with edible flower petals. James is not included.
Groom Cocktail: You Had Me at Hello
A Mint Julep with fresh peaches, bourbon, pellet ice, gilded peach slices and mint sprigs. A teary-eyed Zellweger is not included.
Us Cocktail: You Complete Me
A play on the Aperol Spritz with cute disco ball charms on the stems. A teary-eyed Cruise is not included.
Alexander says, "I would try and find a base ingredient that was relevant to the wedding. For instance, if they grew up in the U.K., I would use a gin. If they were from the Midwest, insert famous Midwest beer here. I think it makes things more fun. I would just have to get really creative if they are from China because Baiju cocktails are rough!
"Depending on the size of the wedding and the number of drinks that were required, I would certainly use fresh ingredients and garnishes and would break out the edible ink printer to have a picture of something involved. We like to be fancy like that. I probably wouldn't be able to get too creative on the glassware as that's something that comes along with the venue most of the time."
The drink would be named something relevant to the party and would be approved by the participants.
"The most important thing is to have fun with it, and that's the main goal. Weddings can be stressful, so a perfectly crafted cocktail makes things go much more swimmingly."
Expert Favorites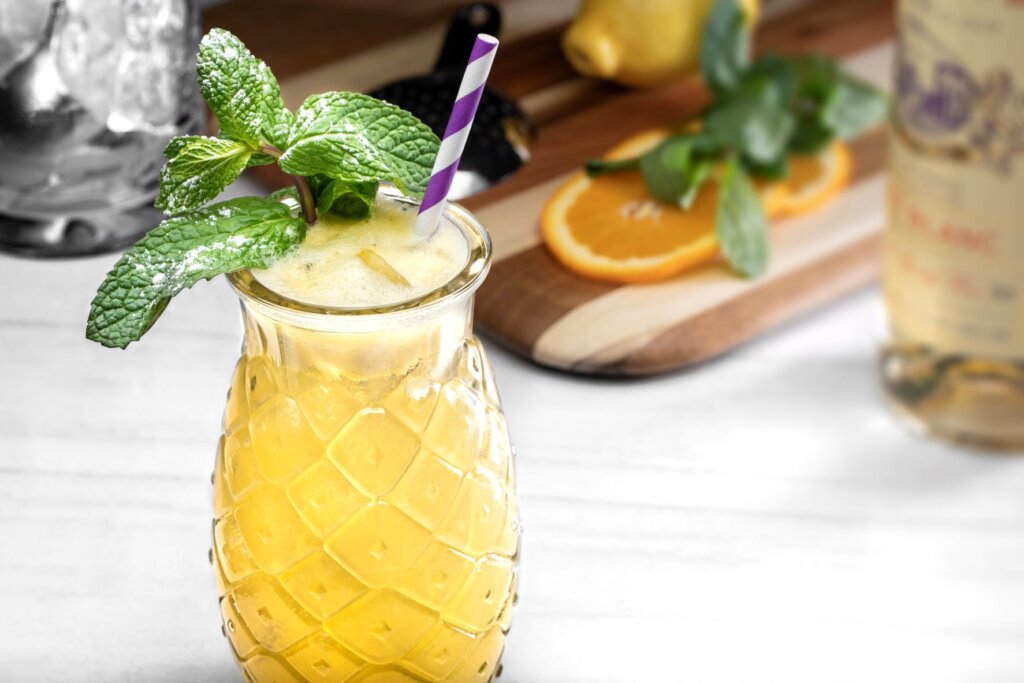 One of Alexander's favorite cocktail creations is his French Squeezed. "It is a light and refreshing juice-style cocktail," he says.
The ingredients are vodka, lillet, Giffard Abricot du Rousillon, pineapple, lime, passionfruit and cardamom bitters, and it is available at his restaurant Table 34 in Las Vegas.
One of Boarini's favorite cocktail creations is her Monaco.
"The Monaco is a multisensory spritz cocktail inspired by luxury travel and is served at Aft Cocktail Deck (at the Wynn)," Boarini says.
"I love storytelling through cocktails, and this coastal sipper is made from Belvedere Organic Infusions Lemon Basil Vodka, St. Germain, lemon juice, lemongrass, ginger, rose champagne and butterfly pea blossom tisane. The cocktail is finished with Seaside Mist (an edible parfum comprised of night blooming jasmine, citrus and lychee aromas), flower confetti and a dusting of tongue-tingling and flavor-bending Electricdust. The cocktail engages all your senses in a symphony of physiological pleasure and takes you on a journey of flavor. And it's best paired with the show on the Lake of Dreams (at the Wynn)."
So, here's to the wedding day specialty cocktails, and cheers to the beautiful and happy couple on their wedding day – salud!