Las Vegas Marries the Military recently hosted its third — and first post-pandemic — annual event to recognize the nation's servicewomen and men through the sanctity of marriage. Three Veterans Day weddings commenced in 2022 around the city.
The holiday weekend spurned a surplus of weddings. Over 1400 couples obtained marriage certificates prior to November 11 in Las Vegas.
"This is one of our favorite events of the year," said Clark County Clerk Lynn Marie Goya. "It is a very Vegas way for us to thank those who sacrifice so much to protect our country. We just want to give them a memory that will last a lifetime."
Veterans Day Weddings to Remember
Veteran's Day 2022 played witness to three military weddings honoring members from all over the country, who traveled around Las Vegas as locals and guests to receive their dream events.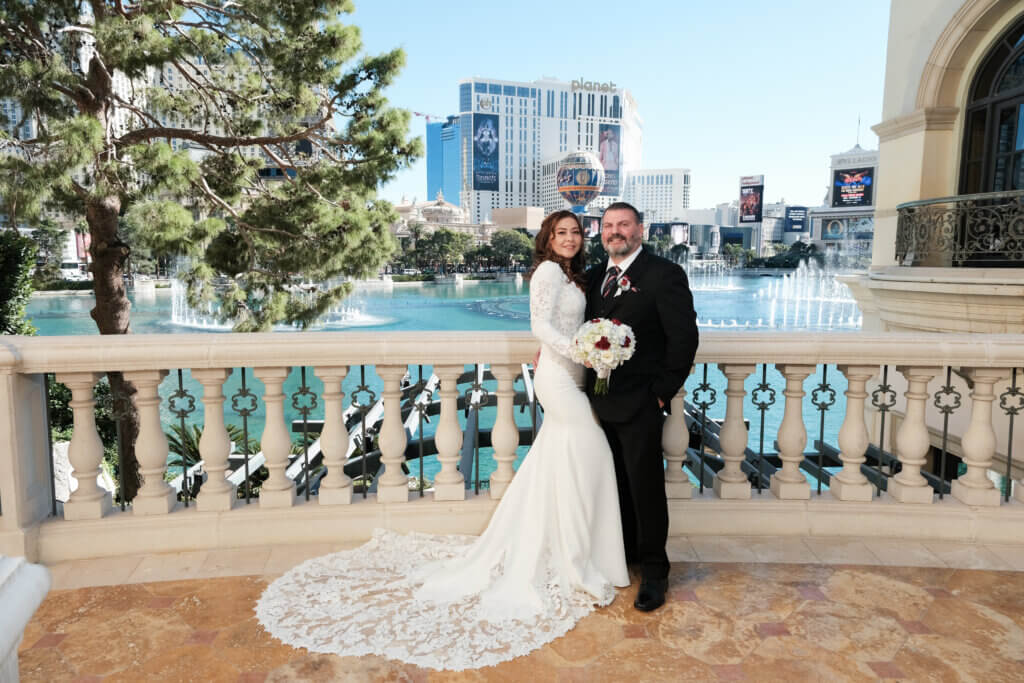 Melissa and Scott wed on Bellagio's dreamy Terraza di Sogno for their ceremony, for their very own wedding by the water. The couple traveled from Colorado to take part in their ceremony. Champagne and chocolate-covered strawberries awaited the two lovers, with photos and a steak dinner to top off a magical event. Scott is a retired Army veteran and Amy works as a first responder.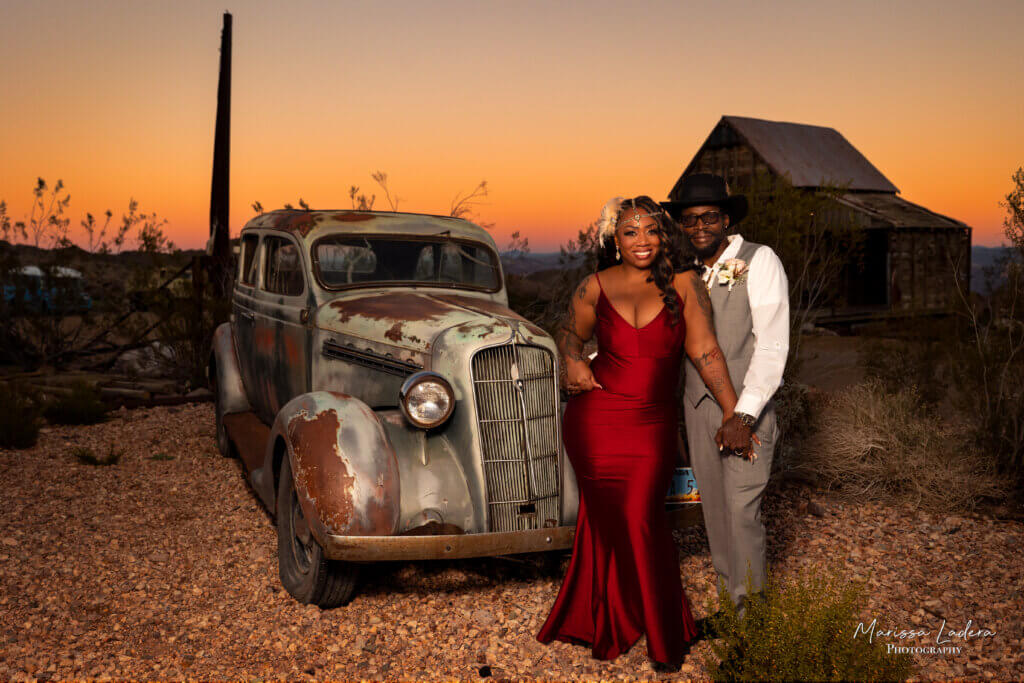 Outdoor enthusiasts Erika and Neville chose Forge Social House for their nuptials. Erika is stationed at Kirtland Air Force Base in New Mexico and commuted to Vegas for the weekday happenings. The proceedings were all local delights, from the Boulder City aesthetics to the Nelson Ghost Town sunset photo to culminate the day.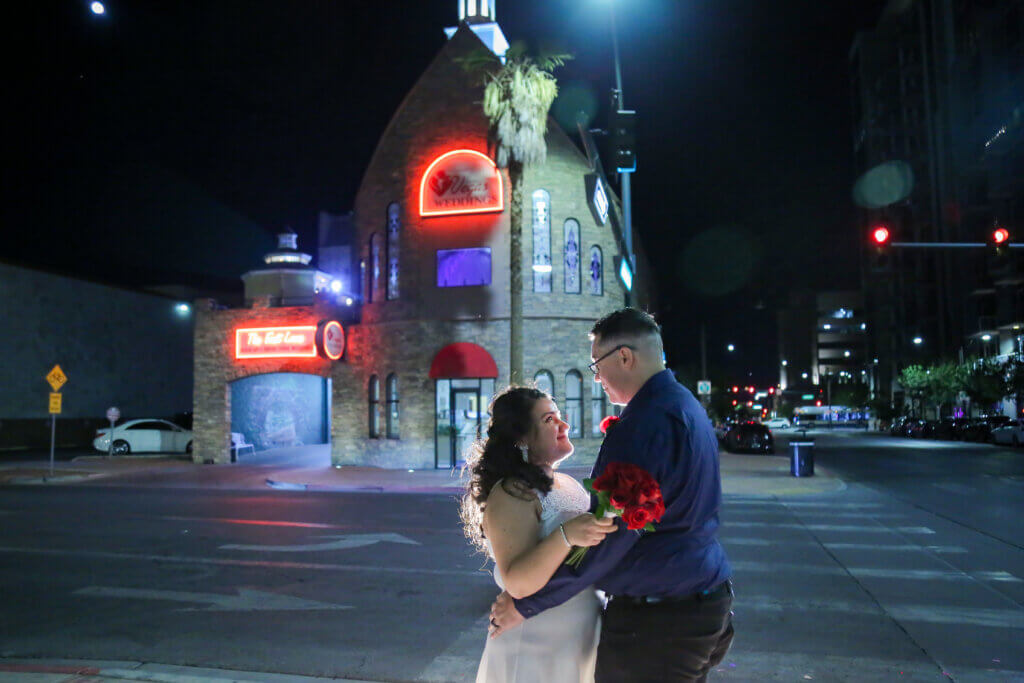 Krystal Bermdez and David Fortune opted for a classic, yet stunning wedding at The Wedding Chapel onsite at Vegas Weddings. David is a Staff Sergeant at Nellis Air Force Base. The pair plans to repeat their special day at a later time, for a vow ceremony with friends and family present to witness their love.
The three couples and their esteemed guests gathered afterwards for a group reception at the Vegas Event Center to toast to their unions with champagne and dancing. Afterwards, the out-of-town couples retired to their accommodations. Melissa and Scott continued with their Bellagio luxuriance at the hotel. Erika and Neville stayed at Westin Lake Las Vegas and Hilton Garden Inn South Strip, respectively, for their four-day weekend.
About Las Vegas Marries the Military
Las Vegas Marries the Military provides free wedding and vow renewal services to active or retired members of United States military forces. Couples participate through video submissions for a chance to be selected to receive complimentary celebration packages. Winning couples receive a ceremony in a location of their choice, a reception and hotel stay in Las Vegas. Sponsors include Vegas Wedding Chamber and Clark County Nevada.
Get Involved for the next Veterans Day Weddings
Looking to sponsor a member of the US Armed Forces? Almost 40 donors generously contributed over $50,000 in free lodging, hair and makeup services, venue hosting and airfare costs to show support. Local vendors include Voie Spa & Salon, 9th Island Photography, Downtown Artistic Floral, PRIME Steakhouse and many more. To participate, visit the Las Vegas Marries the Military website and read more Las Vegas military wedding stories.