A whole language exists for the wedding world. Each detail of planning, prepping and partying has a name. Some of these words continue to evolve over time, if not in meaning, in style and execution. It keeps the industry on the bleeding edge of trends and inspires the next wave of newlyweds to take their special day and make it their own.
Today's wedding glossary words range from lesser-known to classic to trendy. Dive into our guide to key terms that continue to shape nuptials as we know them — and help define the wedding capital of the world.
Explore the embodiment of our wedding glossary through articles and videos of some bespoke Vegas events.
Appliqué
Decorative needlework placed on a large swatch of fabric, particularly on the bride's skirts or around the bodice hem.
Bomboniere
Bomboniere are wedding favors given to guests at the end of the evening. Sample bomboniere include personalized candles, cookies, miniature succulents, alcohol shooters and even honey jars.
Blusher
As a traditional piece, a blusher is a veil that covers the bride's face. Silky and sheer, the edge can fall just above the bouquet or reach to the ground.
Canapé
Canapé is the elevated name for bite-sized wedding snacks. Also known as finger food, hors d'oeuvres and appetizers, they're served with drinks and are a welcome introduction into the night's festivities.
Celebrity Officiant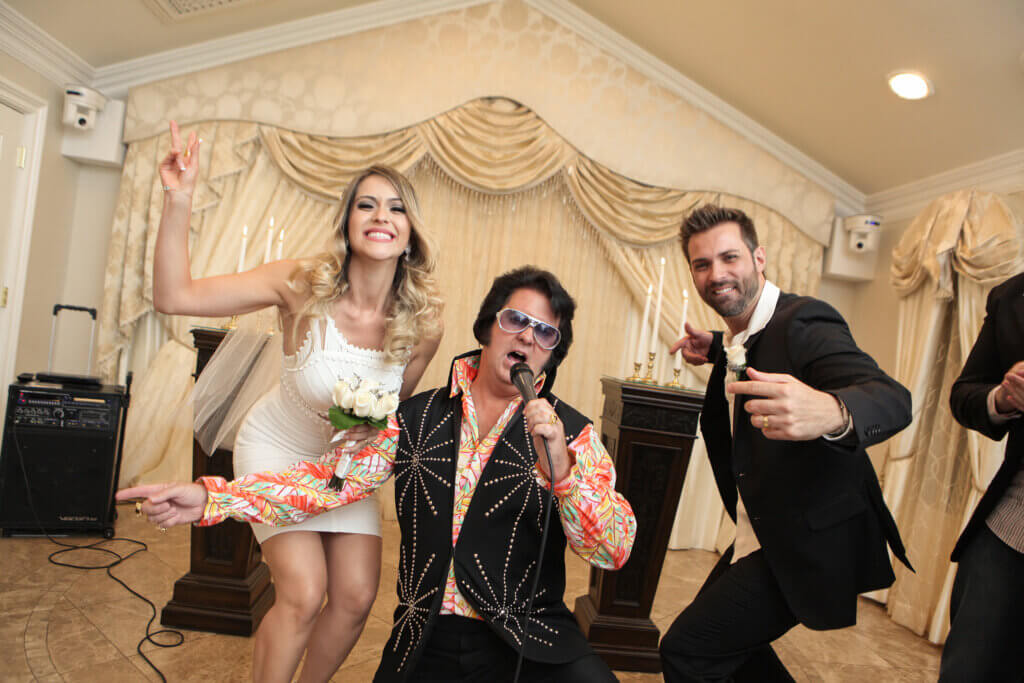 A specialty Las Vegas term, celebrity officiants range from rockabilly icon Elvis to members of KISS.
Charger
Chargers are large decorative plates that accentuate the place settings. They rest underneath the main dinner plates and add pizzazz to the table.
Cocktail Hour
Essentially a wedding happy hour, cocktail hour takes place between the ceremony and reception. This is the chance for guests to stretch their legs, chat and grab a drink after the ceremony.
Destination Wedding
A wedding that takes place away from the couple's hometown or city of residence. Locations range from romantic European getaways to cities known for their wedding culture.
Drive-Thru
A road or lane where customers can pick up goods and perform services. Popular drive-thru establishments are fast food restaurants, banks, pharmacies and in Las Vegas, wedding chapels.
Elopement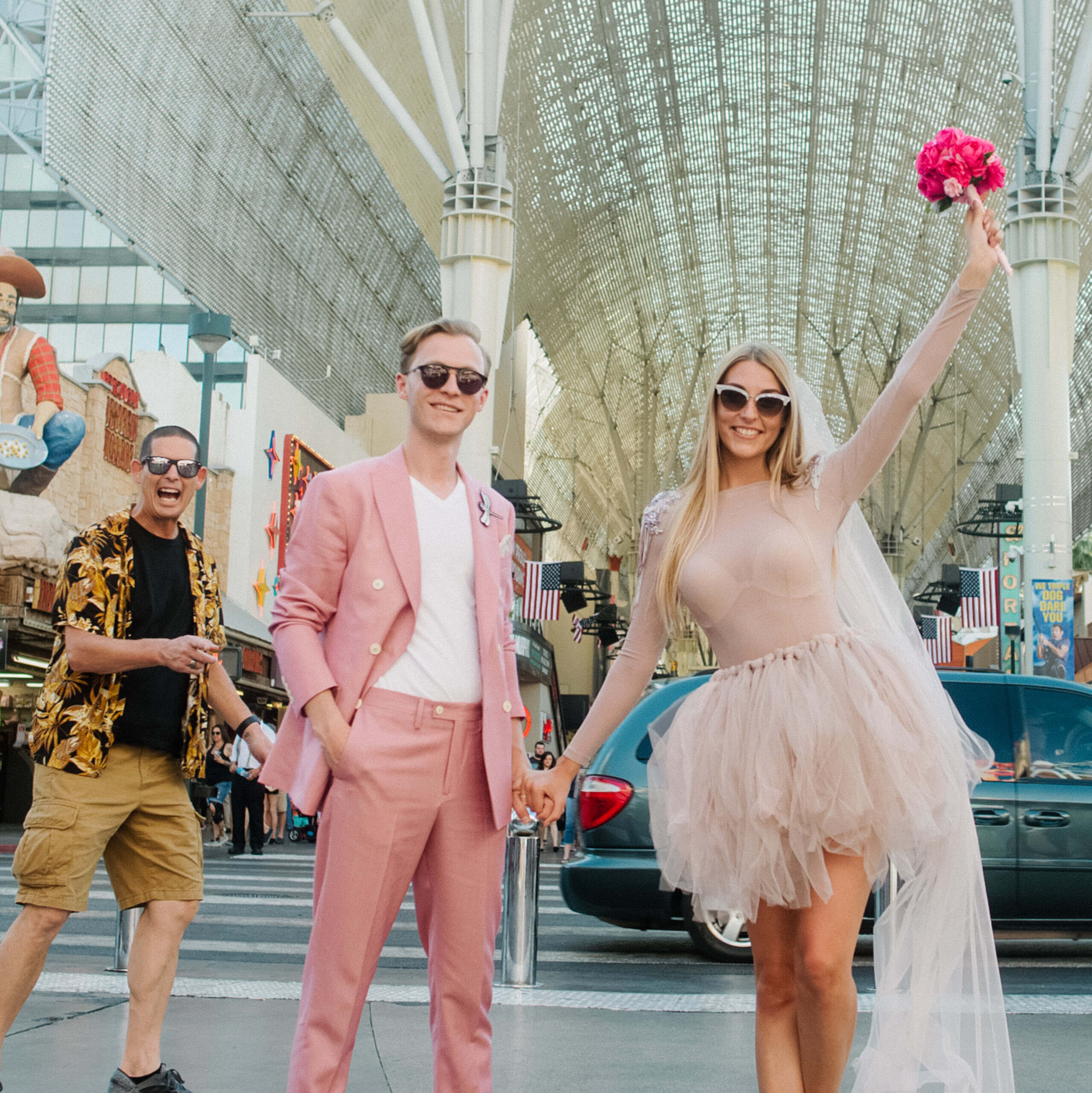 The process of running away to perform an ultra-private wedding ceremony without friends and family present.
Escort Card
Escort cards name each guest and their table for reception seating. Once limited to paper, newlyweds are evolving the concept by using plant markers, mini liquor bottle labels and even to hold the placards.
Flower Grandmother
A role normally filled by a young girl, flower grandmothers walk down the aisle and toss petals in the same fashion.
Fur Baby
A pet that an individual or couple owns. Fur babies can act as ring bearers or processional members in a wedding ceremony — or they can simply walk down the aisle and steal guests' hearts.
Golden Hour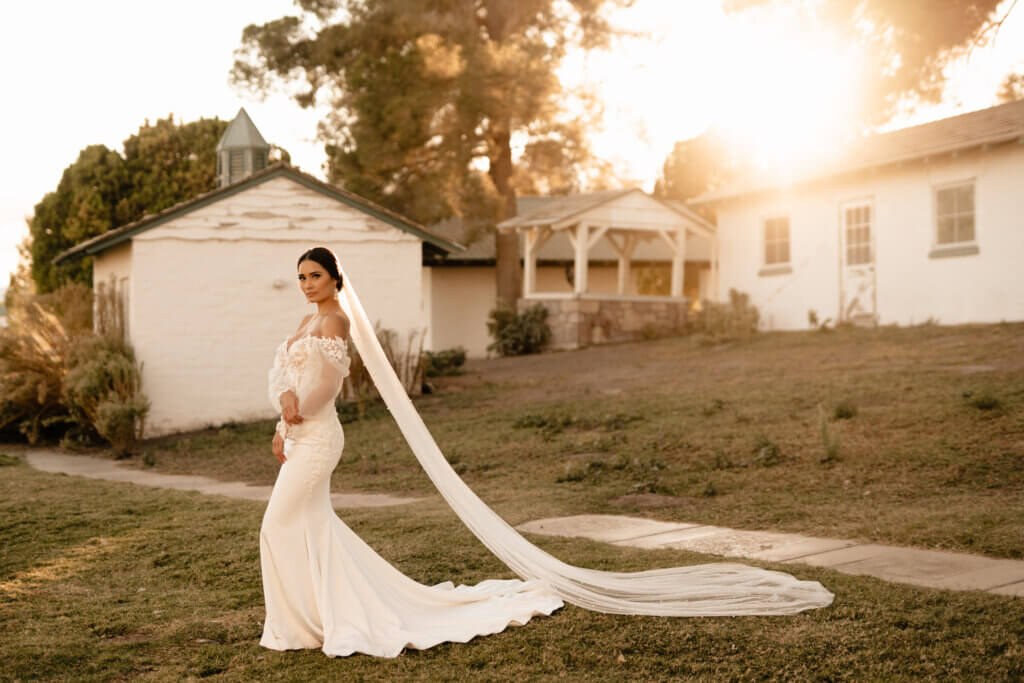 A modern term meaning sunset. Couples use this lighting to excuse themselves from the procession to capture the perfect photos.
Hashtag
Couples can create a couplet or cute catchphrase using their joined last name, to blast on social media as a hashtag for their wedding party to use in photo captions.
Last Dance
Instead of performing a first dance during the ceremony, couples are electing to save their dance moment after the guests leave the venue. When nobody remains, the photographer will capture this intimate moment away from other's eyes.
Live Wedding Painter
Capture once-in-a-lifetime moments in front of your very eyes with a wedding painter. Live painted portraits are created during the reception, to depict a couple's first kiss at the altar or their first dance.
Matron of Honor
A married woman acting as the bride's right hand is a matron of honor. Her role is planing events and making arrangements prior to the ceremony.
Micro Wedding
For small families or couples looking for a more intimate ceremony, micro weddings only include a handful of guests. A normal range is between 40 and 50 attendees.
Open Bar
A wedding couple's best gift to their guests, open bars provide unlimited, complimentary drinks for the reception. The costs of an open bar are usually covered by the wedding couple.
Nuptials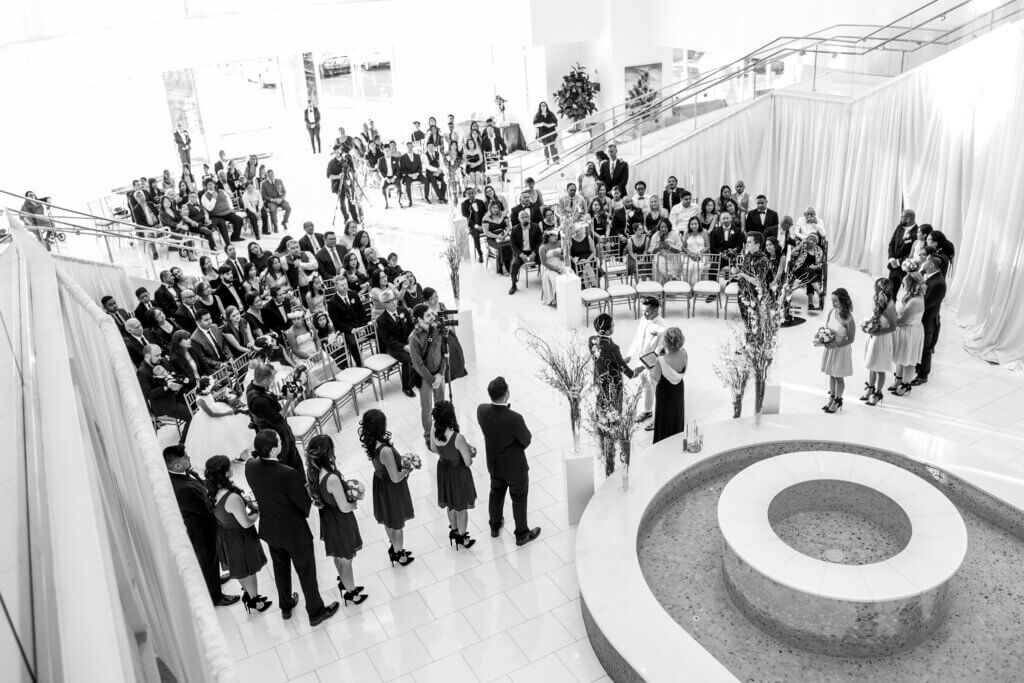 Nuptials are the wedding itself, and are used to describe documents and practices associated with the day.
Processional
A processional is the order that wedding party members walk down the aisle. Wedding planners often practice this act with bridal parties before the big day.
Recessional
Also called a ceremony exit, the recessional is the reverse of the processional and takes place after the ceremony ends.
Ring Bearer
Ring bearers are the adorable toddlers that carry the bride and groom's rings down the aisle. While a young boy traditionally fills the role, any child can be a ring bearer.
Signature Cocktail
A trendy practice of featuring two mixed drinks at the bar that the wedding couple favor individually.
Shot List
Despite its promising name, a shot list is a list of essential photographs a bride and groom want to capture on their special day.
Timeless Verse
"Something old, something new, something borrowed, something blue" is a centuries-old rhyme. As per tradition, brides are encouraged to wear items that fall under each category for luck.
A fifth piece of the rhyme often goes unsaid; "a sixpence in your shoe." Six pennies rattling around inside a shoe can easily be replaced with a Vegas casino chip.
Usher
An usher acts as a runner-up maid of honor or best man. Their responsibilities include greeting guests and showing them to their seats. Ushers are commonly used when a bride or groom wants to give multiple siblings important roles in the day's events.
Vows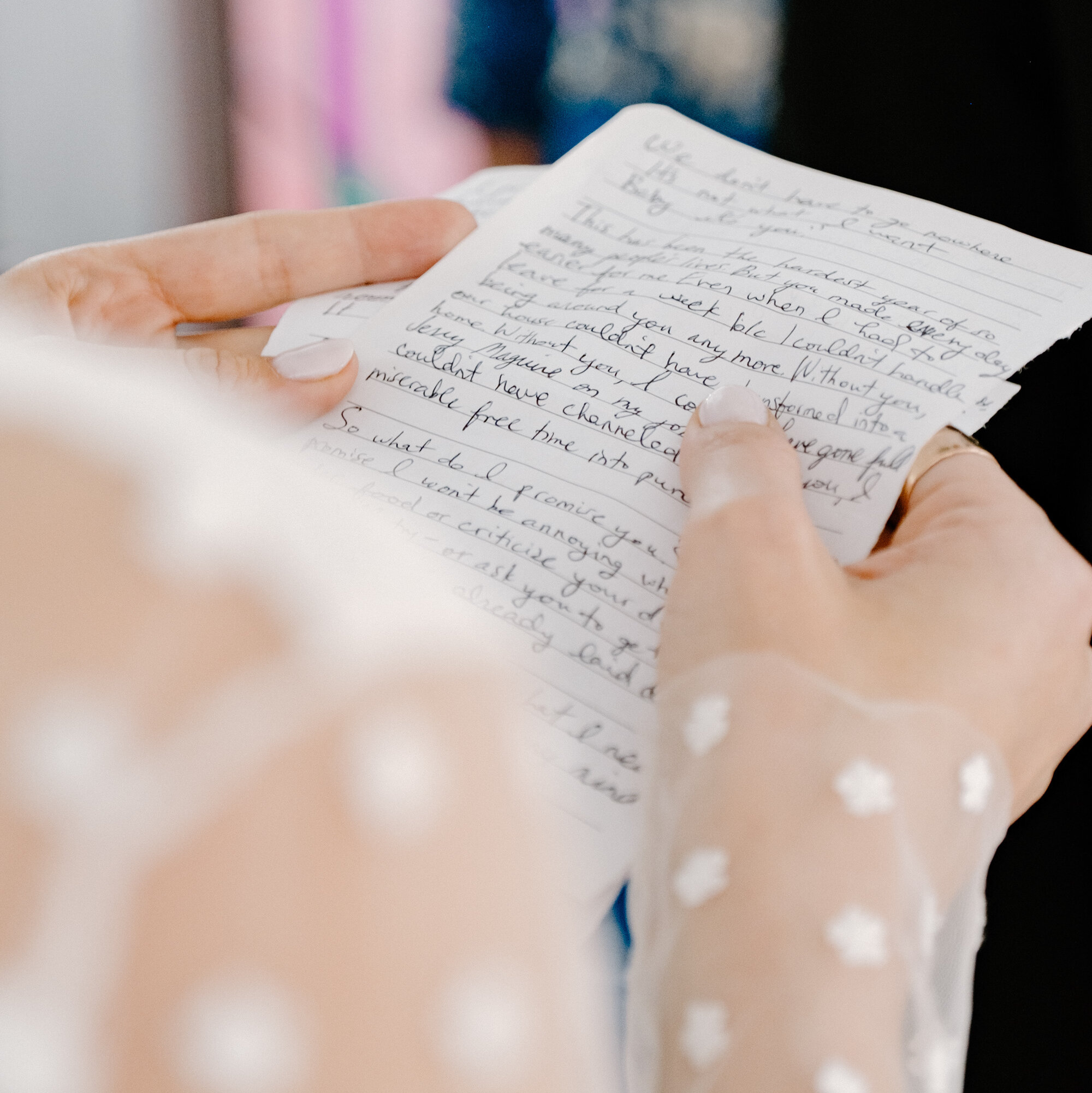 Vows are the heartfelt promises that couples make to each other during a ceremony.
White-Tie
A step up from black tie, white-tie is full evening garb. Expect tuxedos with coattails, cummerbunds, floor-length gowns and maybe even a tiara at a white-tie affair.