Five Million Love Stories
On behalf of Clark County Clerk Lynn Marie Goya, the County Commission declared February 2022 as "Wedding Month." On February 20, 2022, the county issued its 5-millionth marriage license, which kicked off a series of year-long special events and promotions.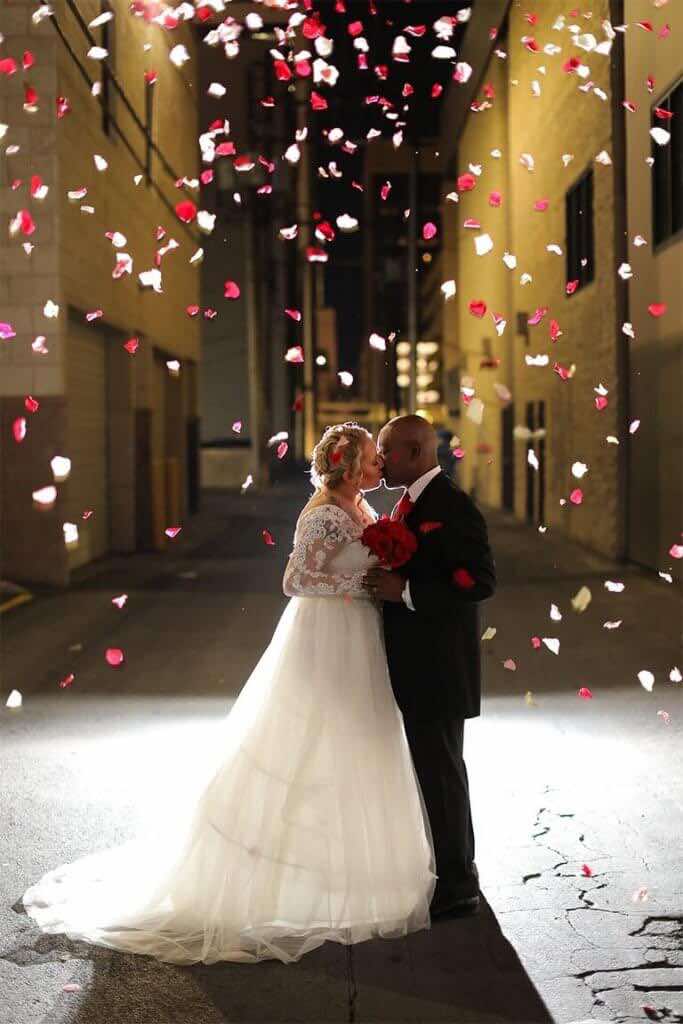 We love that you are getting married with us and we want to say THANK YOU! In celebration of the five million and counting couples that got married here, we will be continuing to offer various events to mark this historic milestone.
---
Forever Vegas: Send Us Your Story
Were you or someone you love married in Clark County? If so, you are part of our history. Let us preserve your love story. Click the button below to be taken to our site where you can tell us all about it and share your special memories.