When Taylor Rose got married earlier this year, she opted not to have a wedding party at all.
"I didn't want to insult anyone, and it was just too hard to decide who to ask to be my maid of honor and bridesmaids. I don't have any sisters, but my fiancé does, so I was thinking did I have to ask his sister or was it okay to ask my best friend from college?" she says. "In the end, I decided to just ditch the wedding party entirely. My dad walked me down the aisle and we had flower girls and a ring bearer, but that was it. It was the best decision. Zero stress in that department."
Planning a wedding is stressful enough without having to worry about your wedding party, and Rose is not alone in her decision.
"It goes without saying that you don't want to hurt anyone's feelings. In recent years, I have noticed the trend to forgo having a wedding party, which lately has become even more prevalent, says Aviva Samuels, founder of Kiss the Planner, a boutique destination wedding firm.
"I think the biggest thing to remember is that there's no right or wrong when it comes to the size of the wedding party or if you have one at all. You should do whatever works best for your specific circumstances and the relationships that you have with those people that love you and can't wait to celebrate with you."
Throw the Traditional Wedding Party Number Rules Out the Door
If you do decide to have a wedding party, however, what is the right number? Samuels says there really is no magic number. You can have as few or as many as you like.
"A wedding party should be as big or as small as you see fit. If you want to include everyone that is special to you, then you have my blessing. If you feel more comfortable with a tiny wedding party or no wedding party at all, simply own it and feel good about it," Samuels says. "The rules of yesterday have completely relaxed, and the world today has formed new traditions that we can take into tomorrow."
Samuels also notes that modern weddings are all about choice, and doing what feels right to the couple.
"Some couples opt to simplifying the count by just having a maid/matron of honor and/or a best man instead of a full-scale wedding party," she says. "It's also important to note that some couples choose to have a man of honor, a bridesman, a groomswoman, or a best woman, rather than the more traditional titles and roles."
Consider Wedding VIPs Over a Wedding Party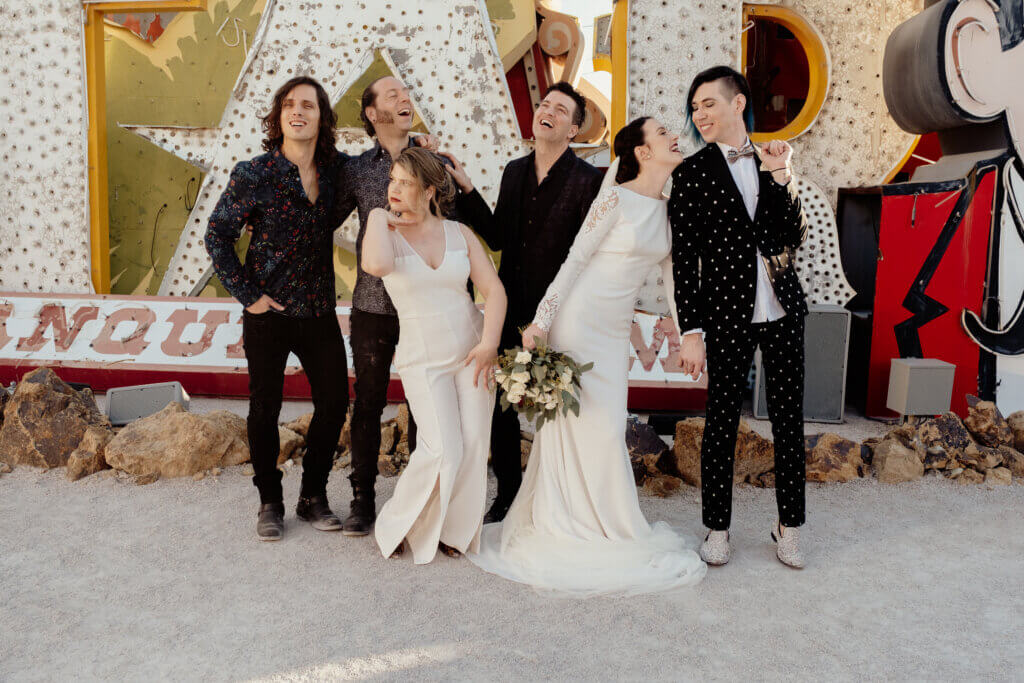 If you don't want to eliminate your wedding party entirely, consider asking some of your friends to be wedding VIPs instead of traditional bridesmaids and groomsmen. People who maybe you won't have standing at the alter with you in matching outfits but will be there to support you when you're getting dressed, or making a speech at the reception, or planning your bach party. 
"A lot of our clients choose wedding VIPs but don't necessarily consider them "wedding party." It can be helpful to have close friends to call upon for support but wedding parties don't have to look the traditional way," says Amy Shack Egan, the founder of Modern Rebel, a nationally known wedding planning agency.
Samuels agrees. She says another option is for each half of the couple to choose just one person to stand by their side when they get married.
"Selecting just one person for each role signifies the depth of these relationships and the importance of those selected to support and represent them," she says. "It means the couple is choosing the single-most significant individuals in their lives to stand beside them on their special day. In short, it's letting them know just how spesh they are."
Also consider your friends financial situations when deciding on whether to have a large or small wedding group, especially if you expect them to purchase expensive outfits for the occasion.
"From a financial perspective, you might be doing your loved ones a favor by not inviting them, if being part of a wedding party is more costly than their mean," Samuels says.
Dressing Your Wedding Party, What's Important?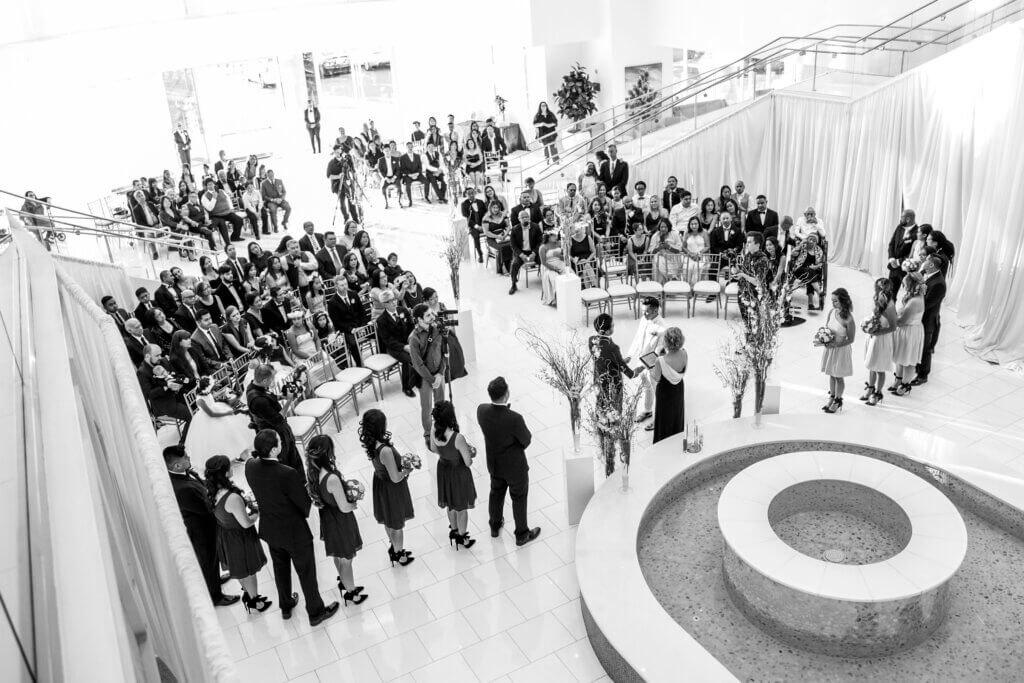 How to dress your wedding party is another important decision. Both Samuels and Egan say the days of everyone wearing matching dresses and suits should not be standard.
"The choice is totally up to you, but in light of the fact that inclusivity is of the utmost importance, it might be helpful to your wedding party if you allow them to choose their own attire, giving them a few guidelines regarding color and seasonality," says Samuels. "If the ladies in your wedding party, feel more comfortable in slacks, or a plus size person feels more comfortable in a particular style, I would venture to say that they would be very grateful to be able to pick what they'd like to wear."
Egan agrees:
"I think people always appreciate guidance on the style or dress code but leaving the specifics up to the person is so helpful so that they feel comfortable in the clothes. Not everyone loves a dress. Not everyone loves a suit. It also allows people to invest in an outfit they might want to wear again," she says.