Rolling your bach party into your wedding weekend can be a great way to save your guests, and yourself, time and cash by only having to attend one set of events.
But if you plan to do this, there are some things you really must take into consideration. Planning a more "traditional" bach event that includes lots of late-night partying is not the best idea for incorporating into a weekend that will already be exhausting with the wedding itself and the rehearsal or welcome dinner the night before.
If you plan to do all three, you'll want to make sure the bach party is low key so everyone isn't completely spent by the time it comes to your main event —unless the couple and group of friends can party for three nights straight without issue. You could also replace the bach party with the welcome dinner, but again, wedding planners don't recommend having a super late night before the wedding ceremony.
Combo Events Can Be Cost-Savers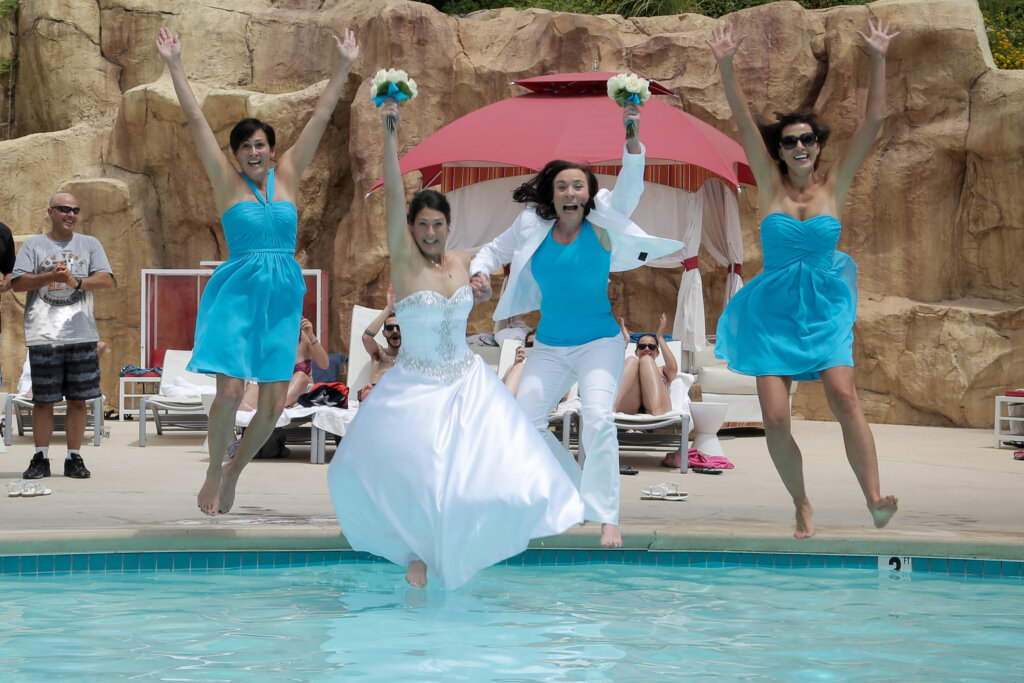 The biggest advantage of having your bach party in the same time frame as your wedding weekend is saving your bach party attendants time and money, says Kirsten Palladino, the founder of Equally Wed, which is a modern LGBTQ+ wedding planning company.
"Bach parties are becoming more elevated events that often require a considerable investment including flights; hotel stays; paying for activities, food and drinks; buying gifts and, oftentimes, new attire," Palladino says.
She also notes it's common for bach party attendees to split the cost of the marrier or marriers, so they aren't paying any bills.
"This all adds up, as well as the time away from work to both participate in the planning as well as attending. If you roll all of that into the same week that the guests of your bach party will already be in town for your wedding, that alleviates some of the cost, i.e. no additional flights and possibly discounted nights at the hotel for longer stays," she says.
When planning a combo event, however, it is important to make sure your friends and yourself are all on the same page party wise, says Codey Erin, the founder and creative director of Codey Erin Event Company.
"Maybe the people in your wedding party love to party and will easily party two nights in a row. But if your friends are more reserved, then plan a quiet bachelor/bachelorette/bach night without going off the rails so everyone is at their best on the wedding night," says Erin.
If you're not sure where your friends stand, she suggests having a relaxing day between each event.
"If people get in on Friday night, you can have a big welcome party with the whole wedding party that night, followed by a spa day for the bridesmaids or axe throwing for the groomsmen. This way guests have a chance to recoup before your wedding reception the next night!," Erin says.
Carefully Curate the Activity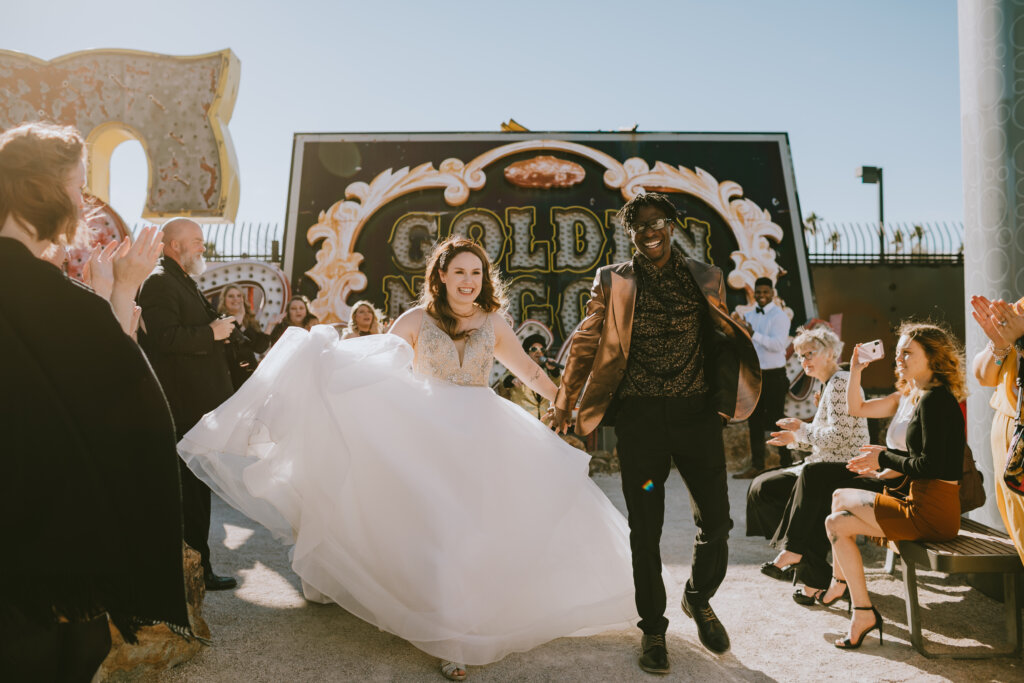 Aviva Samuels, founder of Kiss the Planner, a boutique destination wedding and event planning firm, says if a couple wishes to incorporate a bach party into their wedding weekend, she recommends planning a carefully scheduled activity, so no one runs out of steam before the wedding itself.
"Perhaps that means doing it in the daytime, or early in the evening, so that the night before the wedding can be reserved for getting enough rest. And then there's the rehearsal dinner to contend with. If that's going to take place on the same weekend, perhaps scheduling the Bach party on the day or evening prior to the rehearsal dinner is an option," she says.
Joining Forces for the Fun
Another option, which is more uncommon, but could work, is combining the rehearsal dinner and bach party into one event.
"For example, maybe give your bach party guests a VIP add on like a limo ride to the rehearsal dinner and/or a private cocktail reception when you get there, before the others arrive for the dinner event," Samuels says.
Palladino agrees about carefully curating the activity.
"Everything surrounding your wedding is yours to create as you wish. Your bach party should be no different, even if someone else is planning it on your behalf. It should be in line with your values, interests, and energy level," she says. "So if you're not into late-night ragers involving a bar crawl dressed in bedazzled tank tops, a veil and possibly a phallic prop or two, make that known."
She says instead consider a late afternoon spa treatment at a spa that has other facilities such as a sauna, therapeutic pool or steam room where you and your attendants can gather afterward drinking fruit-infused tea and lounging around like royalty.
Have A Lower Bach Budget?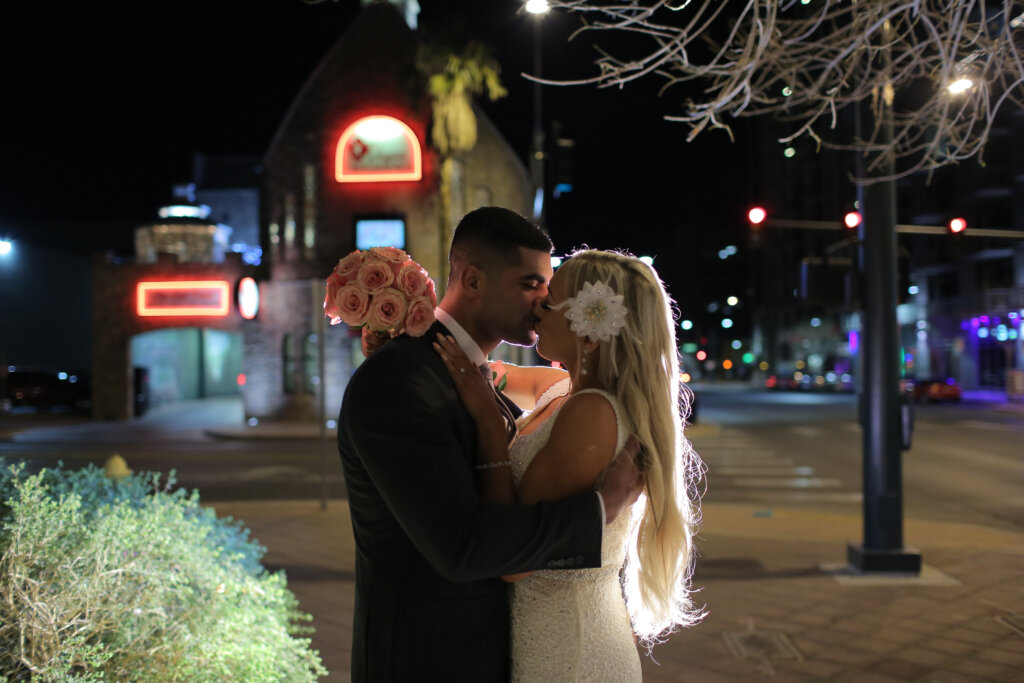 "Gather at someone's house or hotel room with everyone bringing one or two assigned items, such as face scrubs, peel-off masks, toners, cucumbers and indulgent face creams. Of course, don't try anything your skins not used to before the big day," she recommends.