Planning weddings is no easy feat, no matter where the festivities happen. While Las Vegas is the home of quickie ceremonies and easy planning, there are still key details to know before waltzing into a chapel on Wedding Row. Don't make these wedding mistakes when planning your very own desert ceremony.
---
Forgetting The Marriage License
A Las Vegas wedding ceremony can be a spontaneous and exciting affair — but it's not without its paperwork. Luckily, the city of Las Vegas makes it easy to get your affairs in order. Through the Clark County Marriage Bureau, applying for a marriage license and completing the necessary paperwork is a streamlined process, and makes the marriage valid. Be sure to bring the documents to your ceremony.
Not Planning Ahead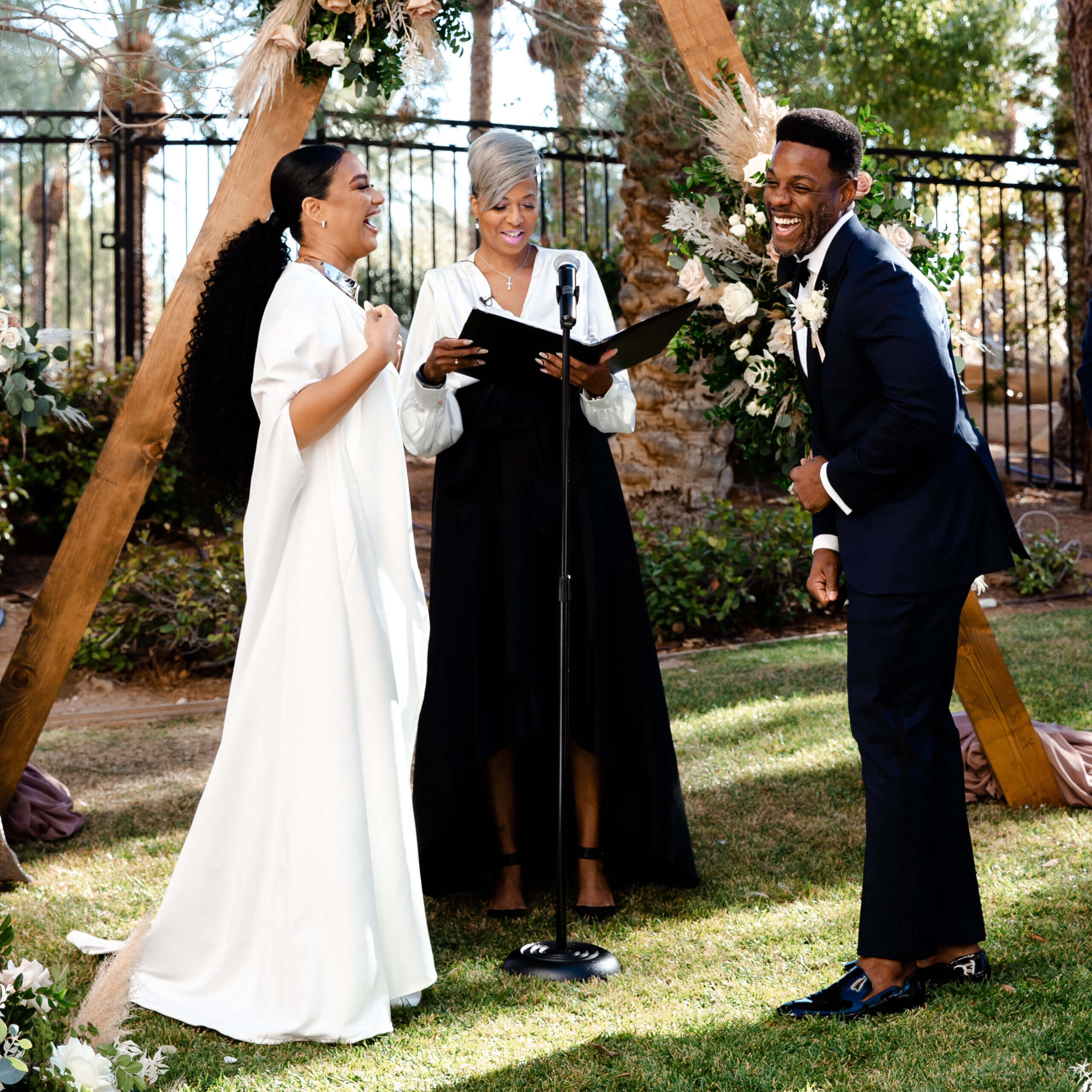 Eloping in Las Vegas is a popular move. However, this only works for simple, small-scale ceremonies. Dawn Mickens, owner and lead officiant of Timeless Connections, believes that planning ahead is essential.
"In my opinion, couples should start planning a wedding in Vegas at best one year in advance because the most popular venues book quickly," she says.
Getting Married On A Major Event Weekend
Depending on the wedding weekend itinerary, choosing a popular holiday or major event — like F1, for example — could clog up the plans. Not accounting for traffic or busy restaurants could interrupt the flow of the day. Check city event calendars to guarantee the timing and events are doable.
Choosing Hot Summer Months
There's no sugarcoating it — Vegas is hot. July is hot and August is even hotter. If the heat bothers you, then choosing those burning summer months to tie the knot is a brave choice.
Mickens says that, "couples traveling to Vegas tend to forget that it's 100+ (degrees) in the desert so summer outdoor weddings are not the best options. Please note that the best months to do so are April or October because the weather is just right!"
Celebrating – AKA Partying – Too Early
It's tempting to start popping those celebratory bottles right away in Las Vegas — but the next day's hangover isn't worth jumping the gun. Hold off until the 'I do's' are said, to guarantee a headache-free wedding day.
Thinking Las Vegas Weddings Are "Cheesy"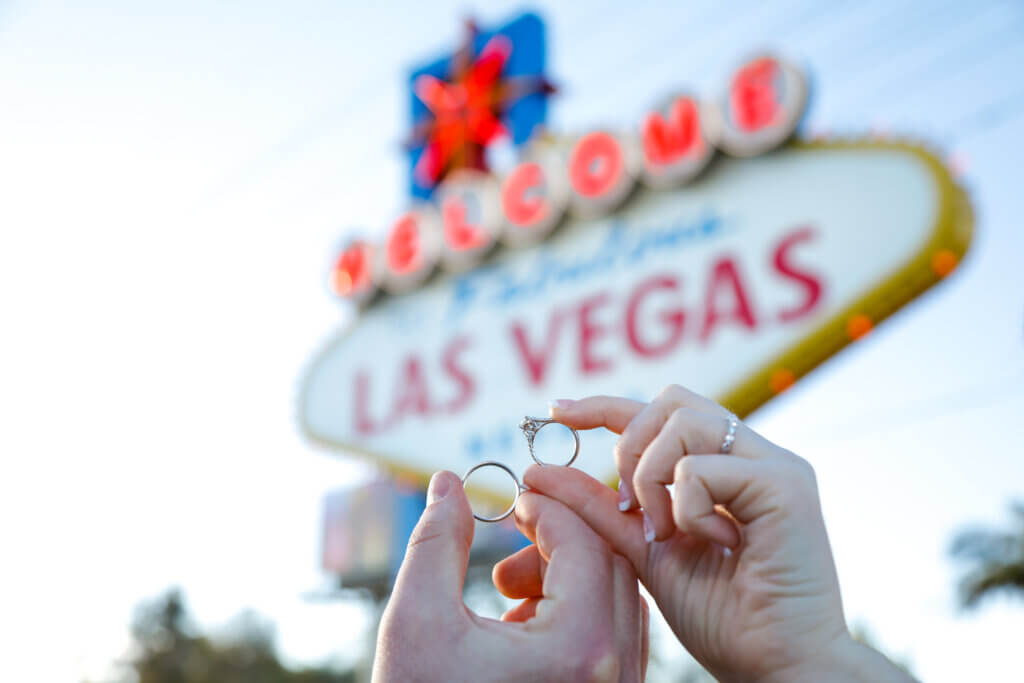 Getting married in Vegas doesn't have to be a cliché. Each flavor of wedding ceremony is represented in some way in Las Vegas, from luxury resort chapels to themed venues inside mini golf courses.
Taking City Transportation
Taking Ubers and other forms of transport work just fine for a regular Vegas trip — but a wedding is a special affair. Schedule a limo or shuttle to chariot the bridal party around, or rent a car for peace of mind.
Not Getting Married On A Friday
Skip the Saturday ceremony. Wedding costs are significantly lower on Fridays, and tend to be lower on Sundays. Plus, everyone has the whole weekend to party, recover or both.
Avoiding The Strip — Or NOT Avoiding The Strip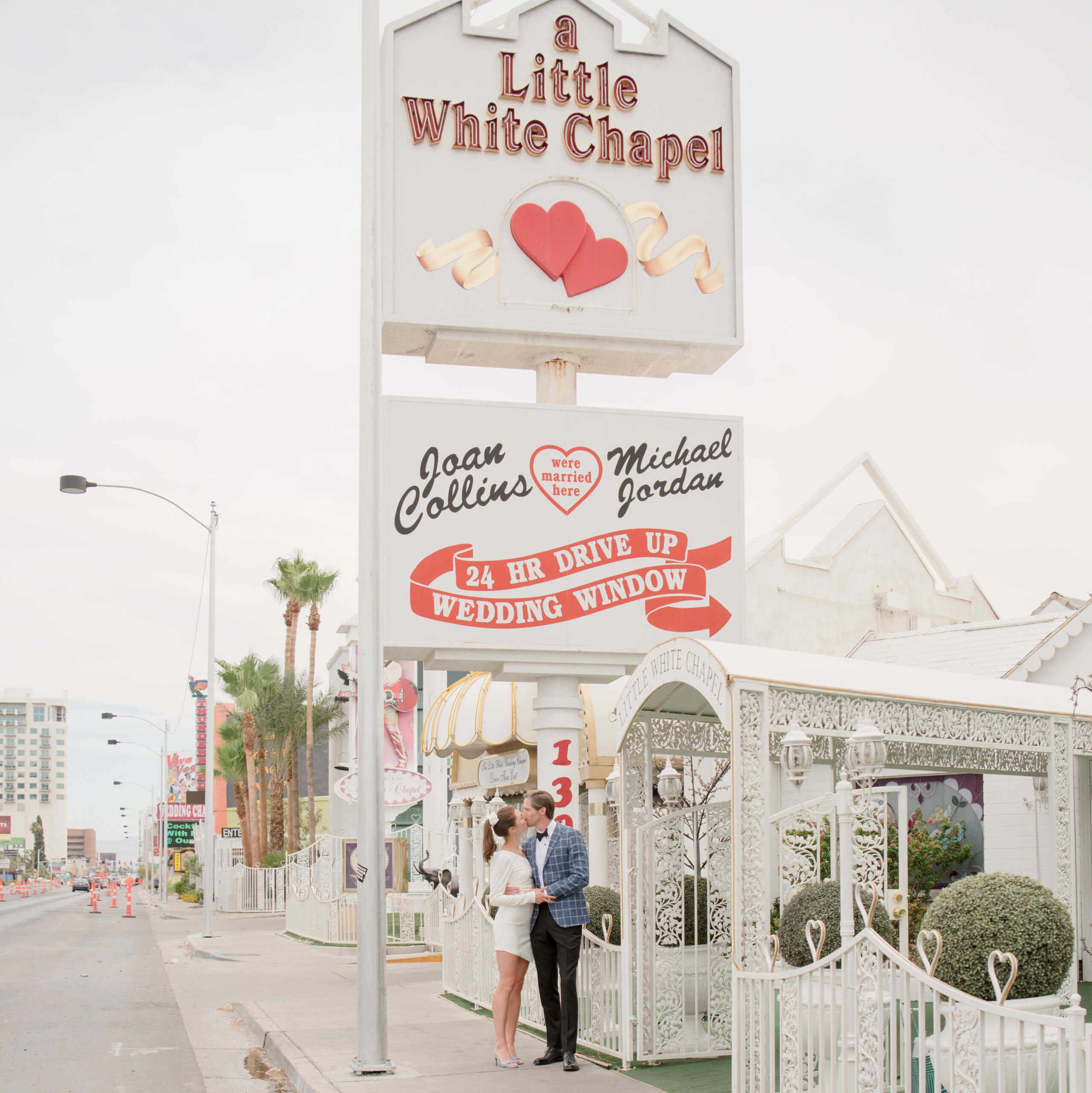 The Las Vegas Strip is home to some splendid wedding venues. If the budget is high and the tastes are lavish, consider one of the luxury resort chapels to host your ceremony.
On the other hand, the glitz and glamor of the Boulevard isn't every newlyweds' cup of tea. Luckily, the city is filled with choices for ceremonies. Dozens of wedding halls and unconventional locations are available year-round.
Not Taking Advantage Of Local Businesses
Las Vegas is packed with wedding professionals, from photographers to DJ and everything in between. Our resources are extensive; there's no need to stress about bringing your own.
Don't Forget To Stay True To Yourself — And Have Fun!
Don't worry too much about any wedding mistakes. Above all else, enjoying your special day is the most important detail to remember. Your wedding is about you. The guest list, venue, ceremony and traditions are all unique to you and your pending spouse, and nobody can dictate what will make your dream wedding a reality.
"On the wedding day I always suggest that the couple take a deep breath, be their authentic selves, hold hands and enjoy the moments," Mickens says.