Las Vegas is showing off some fancy new signage and it's not on the Las Vegas Strip. The city recently debuted "Wedding Row" in the iconic Downtown Las Vegas area. In celebration of Wedding Row, a set of new banners honors Vegas' wedding industry and further solidifies it as the Wedding Capital of the World.
What Is Wedding Row?
In all, a dozen banners showcase couples tying the knot and are displayed prominently among the wedding chapels in Downtown Las Vegas. This includes locations for quick 'I Dos' for locals and tourists and those publicized internationally for celebrity vow exchanges.
"We are beyond excited to present Wedding Row as a charming addition to Downtown Las Vegas," said Las Vegas Mayor Carolyn G. Goodman, who herself celebrated 60 years of marriage to former Mayor Oscar Goodman. "It honors our city's history and the wedding industry in every way.
Love in Las Vegas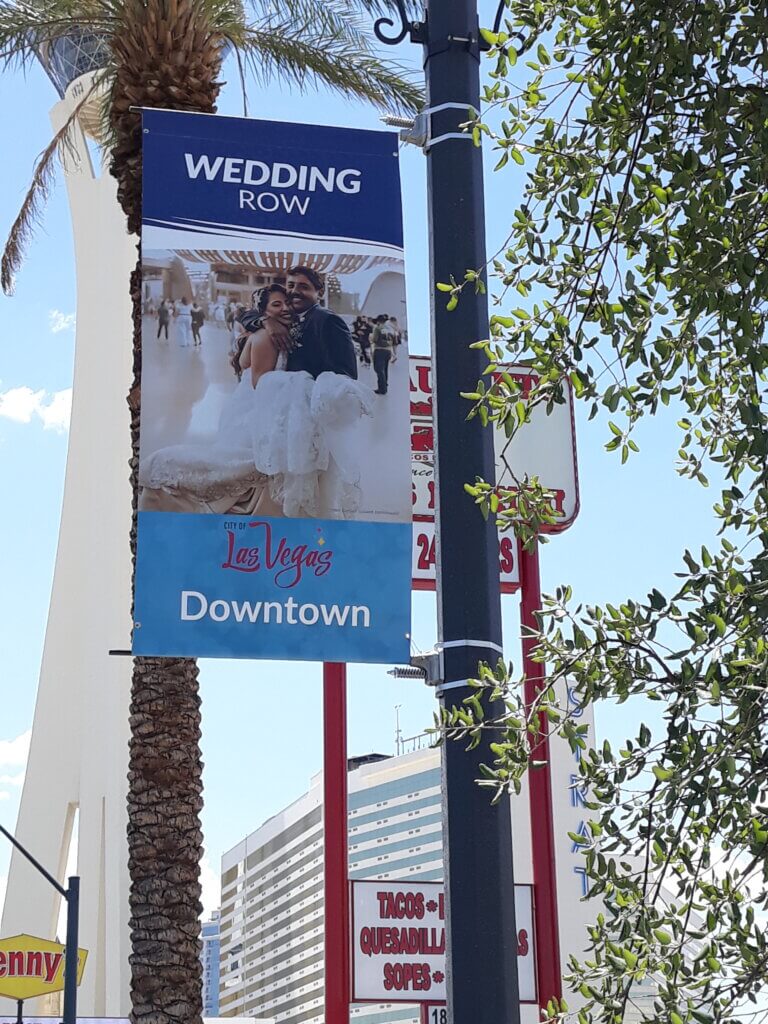 Las Vegas is arguably the most iconic destination on the planet to get hitched. Couples looking to get married come from places as far as half the globe away to just down the infamous Las Vegas Strip. With over 5-million licenses being issued as of early 2022 it is simple to see why the city is known as the Wedding Capital of the World.
When it comes to weddings, Las Vegas has choices galore. Play out your first moments of wedded bliss in the classic chapels with traditional offerings, or be outrageous with your dream wedding and make it an entire production—this is Vegas after all.
In this little desert city your perfect wedding awaits. In fact, couples looking to make it legal can get a license 365 days a year, including all holidays. There are even options during certain times of year to get hitched at the airport
A Row Where the City Grows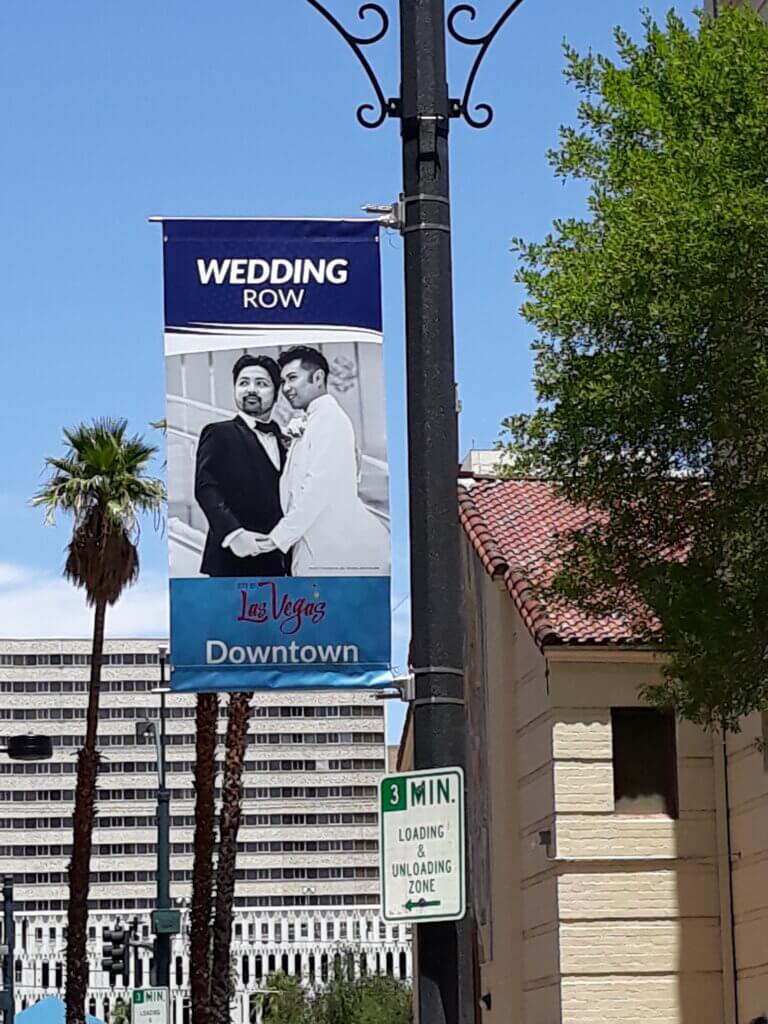 "Las Vegas has hundreds of weddings every week and we hope this project will help support our chapels and surrounding businesses as they celebrate true love," said Olivia Diaz, Ward 3 Councilwoman.
Wedding Row joins other initiatives to attract more people to DTLV like Restaurant Row and Brewery Row. Back in 2016, the Las Vegas City Council approved the Downtown Master Plan–Vision 2045. That plan included projects such as 18b Arts District, Gateway District, Symphony Park District, Market District, Fremont East District, to name a few.
The new banners are displayed outside various businesses including the Clark County Marriage License Bureau along Third Street between Bridger and Bonneville Avenues, on Lewis Avenue between Casino Center Boulevard and Third, on Bridger between Casino Center and Third, and other locations Downtown.