There is no wrong way to hold a wedding shower. However, friends and family members hosting the pre-wedding festivities must ensure that the events respect the beloved couple. It's also important to make the celebration a safe and inclusive space for all guests.
Jove Meyer is the owner and creative director of the luxury wedding planning company, Jove Events. As a passionate wedding planner who specializes in LGBTQIA+ weddings and advocates for marriage equality, Jove shares tips on ways to plan an all-embracing wedding shower. Jove discusses how the wedding industry as a whole could work towards becoming more inclusive.
This interview has been edited for length and clarity.
When planning a wedding shower for a couple that does not identify with binary genders, should we use the term gender neutral or non-binary?
When queer people started to be more visible and when marriage equality became legal, we set out to make a differentiation from all of the traditions and all of the ways that we could make them our own. The reality is, I believe, that as an industry, we have to move forward in a more inclusive way, where it is a wedding, not a gay wedding or a non-binary wedding, or a wedding shower, not a bridal shower or a non-binary shower.
In terms of gender, if we were to make everything more gender neutral, then anyone could see themselves there. I would say non-binary makes the most sense. Neutrality sometimes suggests indifference, whereas being non-binary means making the decision that you don't fit into the binary of male or female.
What are some general tips you suggest when planning a wedding shower that is more inclusive? Since many generic decorations and traditional games are out-of-date?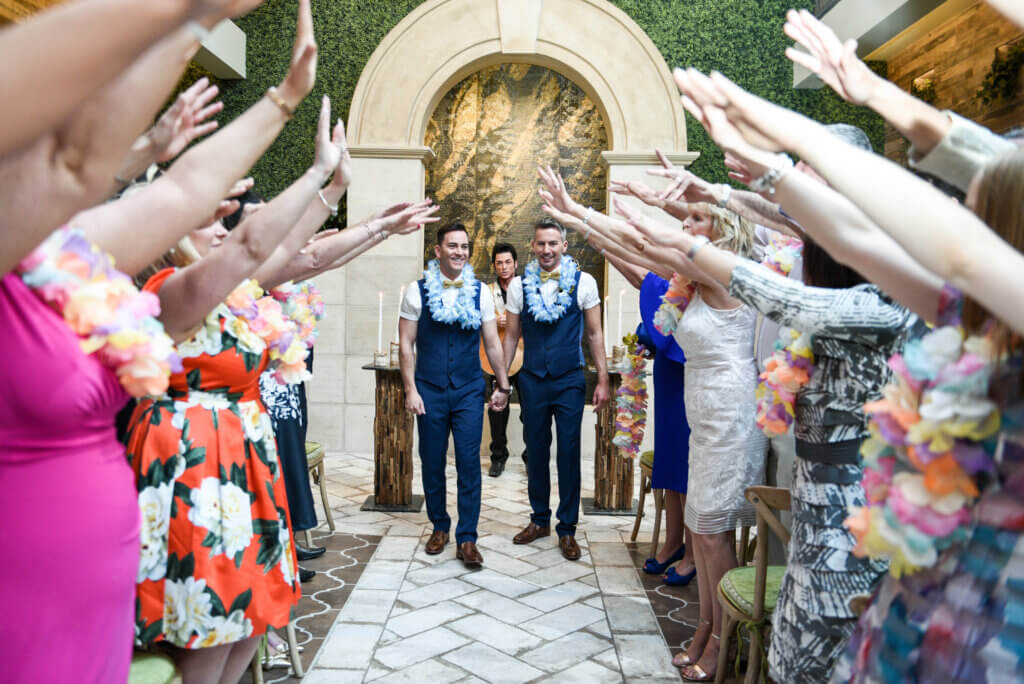 I encourage all couples to fill it with their favorite things. It's about asking and getting creative to tailor it to what they're looking for. So the wedding dress game could be the wedding wardrobe game. And perhaps this person would say if they're planning to wear a suit or a dress, and then that would be the game. Instead of assuming a certain person wears a certain thing, be more open to the possibilities of what someone may want to wear to their wedding and then tailor the game to fit that way.
Sometimes decor can be based on gender assumptions and stereotypes, but the best bet is to ask them what color palette they want for the decor of their shower.
How should the wedding shower planner inform the guests and the vendors on what language they should use at the event so that everyone feels safe and comfortable in the space?
Language is super important. The host is typically someone very close to the person getting married. So I would say that as the host, they would make sure that all of the vendors and guests use the proper and appropriate language so that everyone feels comfortable. I find that in most of these situations, guests are friends or know each other, so they should all be familiar with one another at that point. But if anyone's unsure, the best thing to do is to ask or to clarify.
Maybe there's a fun name tag station where people can be clear about their name and how they identify, so that there isn't really any room for error. When it comes to vendors, I think as long as you're clear in your communication, they'll respect that as they respond back to you.
For some people who may not be familiar, it may be a moment to help educate and clarify. You might need to be ready to have some answers to questions that people have. As a community, we have to be very open and happy to answer questions. Because sometimes people are used to the binary, they're used to male and female. That's it. Non-binary people should be respected and celebrated 100 percent. But there is a learning curve for people, and we have to give them room and space for that.
If a couple is looking to do a pre-wedding activity but doesn't want to do the traditional wedding shower, what are some alternatives you've seen that people have done that have been really interesting or memorable?
I like to ask a couple, what makes them most happy? What lights them up? What do they do for fun? If they had a day off of work, how would they spend it? Then, from there, design that way.
For some people, that's a spa day where they can all be together in a spa getting a mani-pedi or a massage. For other people, maybe it's a beach day; if they're more nature-oriented, they might want to be out in nature. Maybe they are theater people, and they want to go to a movie theater or see a show on Broadway. We don't have to limit the activity of a wedding shower to what it has always been.
To ensure that the couple's interests are reflected, what other questions for pre-wedding activities do you usually ask?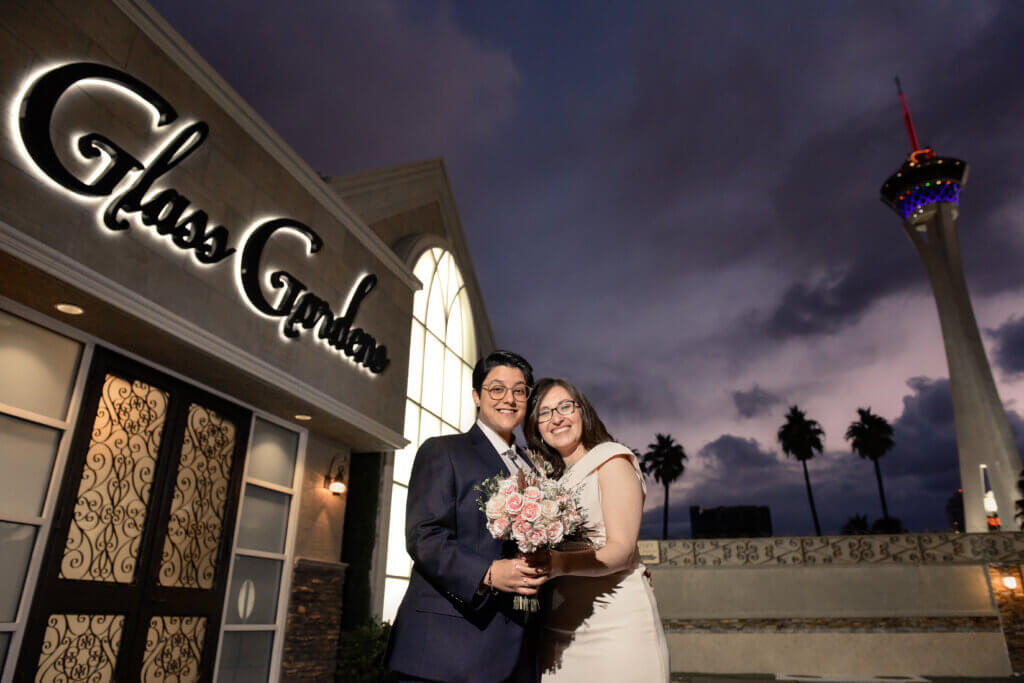 I like to ask couples if they are looking to do something intimate or something larger in terms of the gathering. Are they looking to do something more relaxed or something more active? Are they looking to do something at a friend's or family member's home or at a venue?
Then, I like to ask what their general budget or budget range is. Because those are sort of the initial questions that help shape the event. Is it going to be a potluck, and everyone's bringing a dish, or are we hiring a caterer at a venue? They are two beautiful options, but they price out very differently. Then I would ask, what are their priorities for the shower? Is it time with friends over food and drinks or over activities?
I like to list all the possible options to find out what speaks to them. Because sometimes, if you've never been to one, you don't know what's possible. I also don't want people to feel restrained by what people have done in the past. I think you can use tradition as a framework, and you can build on it in a way that feels authentic to you.
What happens during the gift-giving part of the wedding shower?
Typically, people bring gifts to the shower, and a portion of the event is the gift opening, where everyone sits in a circle and the person being celebrated opens the gift one at a time. Usually their friend or someone from their wedding party makes notes of all the people who gave a gift and what the gift was so that they can help the person with thank-you cards down the road. And it's super fun. Some people give gag gifts, some people give wedding gifts, and some people bring gifts for a couple or for an individual.
Another fun tradition from gift giving is when people save all of the ribbons from all of the gifts from the shower and make a ribbon bouquet, corsage, crown, or decorative piece that is used for the rehearsal of the ceremony. It's something that you bring to the rehearsal as a fun way to reincorporate memories from the shower. Typically, you don't have your flowers at the rehearsals, so it makes for fun photos and memories. And it's something you can keep if you want, or a friend or family member can save as a keepsake of the event.
What is a memorable experience you have from planning a pre-wedding activity?
One of the couple's mothers was a retired ceramicist. She actually made custom ceramic gifts for each of the guests. She was the host of the party, and it was so beautiful. We've all been given a gift or favor on the way out of a party, but these were literally handmade for each of us. They weren't elaborate or huge, but the fact that she took the time and used her talent to make something for each of the guests was really special.
Returning to our earlier discourse, you mentioned how the wedding industry needs to move forward in a more inclusive way. Although the wedding industry is gradually evolving, what changes do we still need to make the industry more inclusive at large?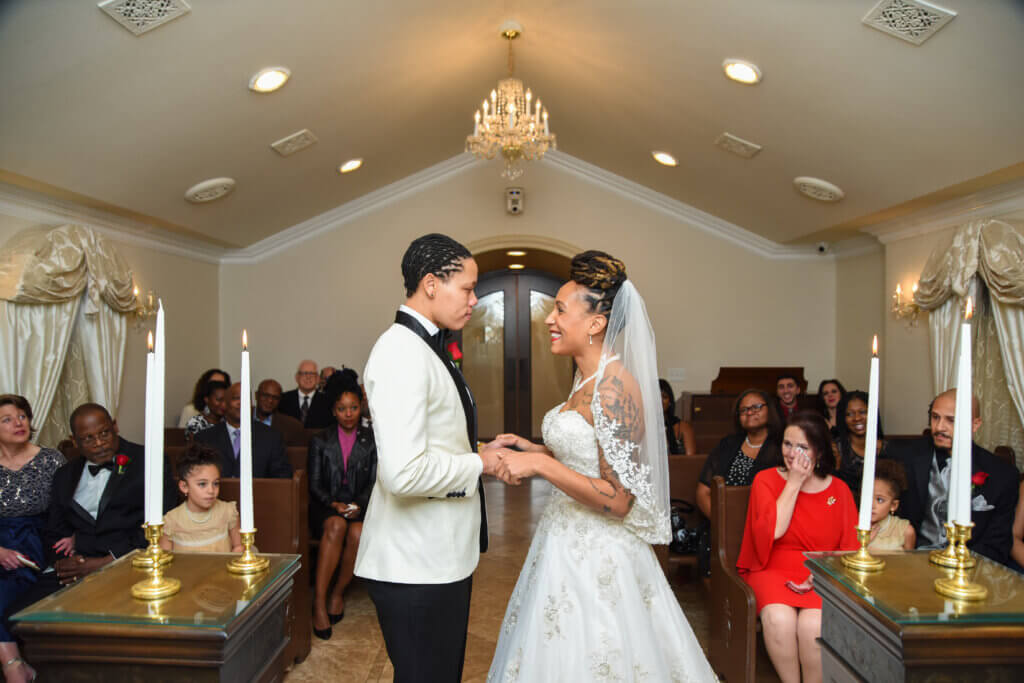 I think the industry is moving forward, and it's a little slower than I would like, but there are definitely steps that the industry could take as a whole.
The number one step for every vendor and every venue is to stop assuming. Unfortunately, I think the world is still viewed through a heteronormative lens. If two women walk into a venue, it's still sad to me that many times the vendor might ask, if it's two women walking in to try on dresses, is that your sister? They're looking at the world through the lens that is most familiar to them, which is this heteronormative, cisgendered, straight white lens. We all need to put in the work and take a few extra minutes to ask, so that way people can share with us who they are and what they want, and we can provide the best possible service for them. When we sit back and assume we have lost the magic of our industry.
All In The Details
Language is big. This whole industry is still so bridal-focused, [using terms like] bridesmaids, bridal bouquets, and bridal suites, and just everything is about the bride. In some weddings, there is one bride, and in some weddings, there are two brides. In some weddings, there are no brides. We have to work on our language to make it more inclusive.
Imagery is also key. When we look at the wedding industry and look at wedding features, wedding blogs, and wedding publications, it's still very heterosexual, white, thin, and cisgender. We're not seeing diversity, or queerness, celebrated outside of the month of June. So it's important for vendors to showcase these images and to be proud of the work that they're doing with non binary people in the community. Those are simple steps that don't take much effort or cost anyone anything. It's just a little bit of time and a little bit of effort, but it goes a long way, and it means a lot to so many people.