Couples are no longer confined to the traditional wedding practices — especially the first dance. Gone are the days of stiff waltzes, cheesy tunes and swaying to ballads that don't stay true to the newly betrothed. Nowadays, anything is fair game for a first wedding dance, so which choice is right for you?
Prepare For The Big Dance
Taking lessons is a popular choice for wedding attendees that have yet to unlock their dancing potential. Companies like Arthur Murray, an international dance school specializing in wedding-ready programs, help couples master the moves they want to perform for their big day.
"Everyone has their own specific vision for their wedding dance," says Jessica Sokolowski, New Student Director at Arthur Murray Dance Company Las Vegas. "Some people want something simple that they can get through together. Some people don't want the attention on them in a romantic way, because it feels awkward, so they're like, 'Can we make this fun and dramatic, and more of a performance?'"
From Tradition to Trendy
As per tradition, the first couple to hit the dance floor is the bride and groom. After, the bride's father dances with the bride and the groom's mother dances with the groom. The groom's father will then dance with the bride, and the bride's mother will dance with the groom. Bridesmaids and groomsmen follow suit, and the dance floor is in full swing not long after.
No need to reinvent the wheel when choosing a dance. A foxy is a fun way to adapt a "prom-sway dance" that has "a lot of variety (and) goes to a lot of different music," says Sokolowski.
A rumba is another versatile choice that ups the romance while maintaining simple steps. Couples light on their feet can enjoy the classic route of some ballroom dancing, or even a waltz or swing to up the tempo.
On the other hand, who said that first dances have to be slow? Surprising your guests with a choreographed dance number that will entertain and turn up the fun for everyone. This non-traditional choice gives the night a certain "wow" factor that's both exciting and memorable.
One couple recently prepared for "a string quartet version of 'Toxic' [by Britney Spears]," says Sokolowski. "They want it to be a real dramatic tango."
Consider A Last Dance — Or Skip It Altogether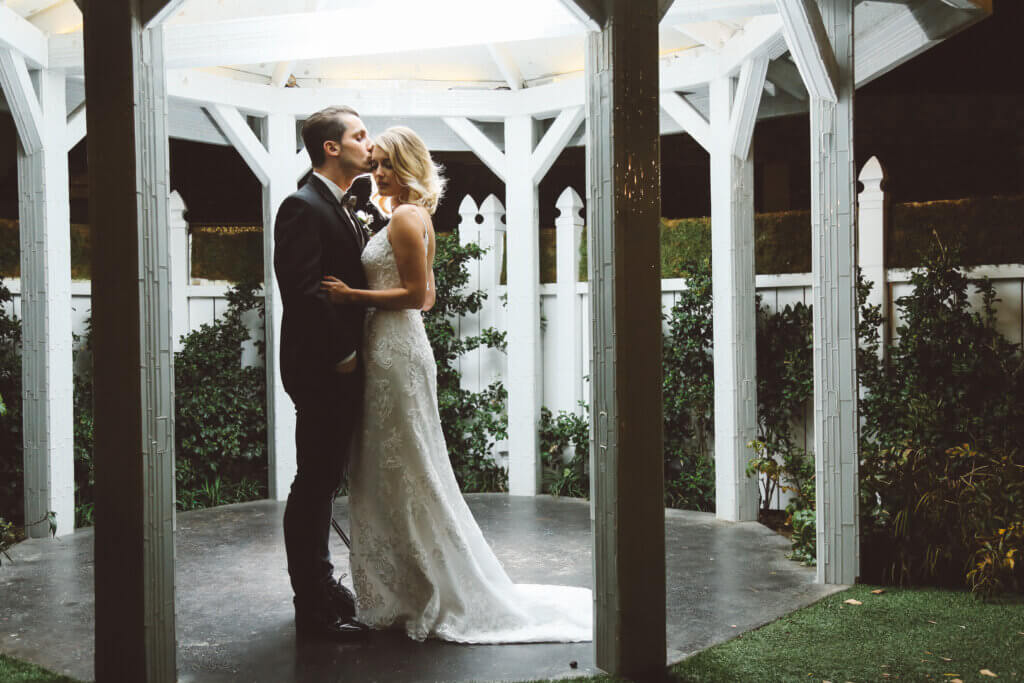 Most first dances begin after the reception's meal is complete. Couples that want to keep their dance together private — or avoid the stares from friends and family — are now electing to hold a last dance after the guests have left the building.
Don't worry if you and your partner truly hate dancing — or prefer to bust some moves in the company of others. It's okay to skip the first dance altogether. Your DJ or emcee will take the lead in bringing everyone out on the dance floor.
Choosing Songs To Sway To
Anyone that's been a wedding guest knows that music can make or break a reception. Steve Scott, owner and founder of the 22 time award-winning DJ service Best of the Best DJs, attests to the importance of hiring a professional.
"The DJ has to be able to read the crowd," says Scott, "or else they're gonna lose the people."
First dances are a touchstone in kicking off a night of dancing. While a wedding DJ will have a collection of upbeat dance songs to keep the energy up, "the first dance is a personal preference," says Scott. "Usually couples will have a song picked out that means something to them."
Popular First Dance Song Choices
Perfect by Ed Sheeran — A chart-topping modern ballad that's now a go-to first dance song for couples.
Can't Help Falling In Love by Elvis Presley — For a Vegas-appropriate song, this crooner from the King of Pop is guaranteed to pull on heartstrings.
All Of Me by John Legend — All Of Me topped over 2 billion streams on Spotify in May 2023, putting the slow melody into the top 40 most-streamed songs
At Last by Etta James — Unmatched vocals rule this 1960 classic that has dozens of covers available for use.
Unchained Melody by The Righteous Brothers — Unchained Melody is a feel-good favorite written for the 1955 film with the same title.
What A Wonderful World by Louis Armstrong — The warbly voice of Louis Armstrong is timeless across all generations.
I'm Yours by Jason Mraz — Nothing beats this upbeat, twangy hit that is Jason Mraz's top-performing song.
Enjoy The Experience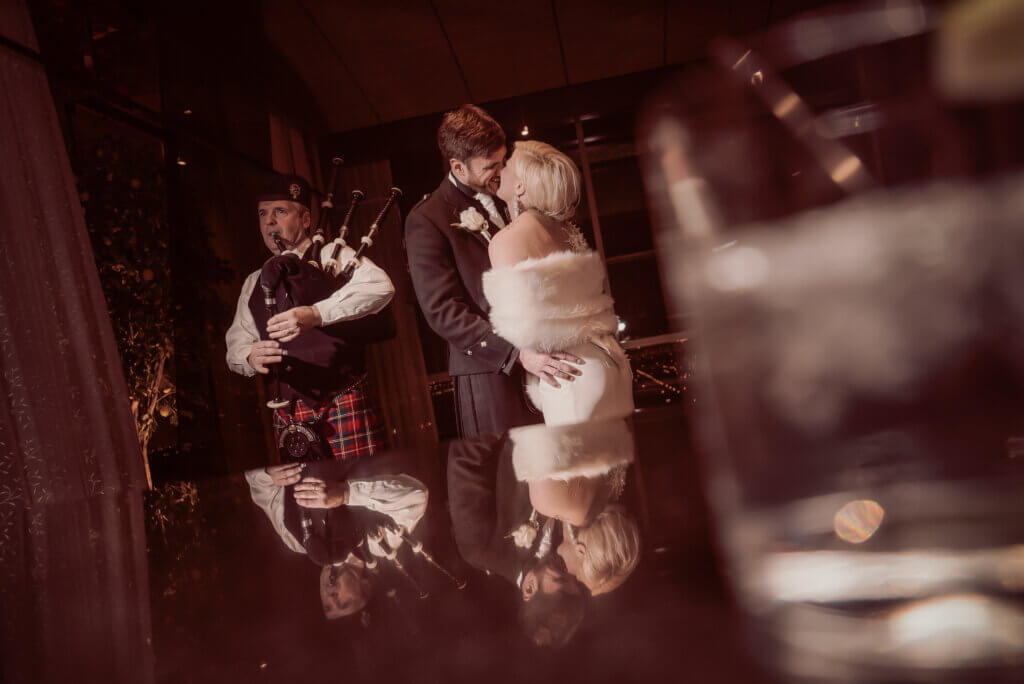 Remember — this day is all about you. For couples that are working on mastering their number, a first dance is about "being patient with each other through the process, because we're all learning something new," Sokolowski advises.
"The bottom line for the whole day," says Scott, "is that we're in your world that day. Whatever makes you happy, that's what (we're) gonna do."
Special thanks to Arthur Murray Dance Company and Best of the Best DJs.