There is no airport like the one in Las Vegas. While waiting to board, you can gamble, wander in our Aviation Museum, and even get a mani-pedi. But did you know that you can also get a marriage license from now through Valentine's Day?
It's true and oh, so convenient.
Pop-Up Marriage Fun Returns to Las Vegas
It's no surprise that Valentine's Day, a holiday celebrating love and passionate romance, is one of the busiest times of year for weddings in Las Vegas. What does surprise couples picking up their baggage at Harry Reid International Airport is the opportunity to also pick up their marriage license or vow renewal certificate.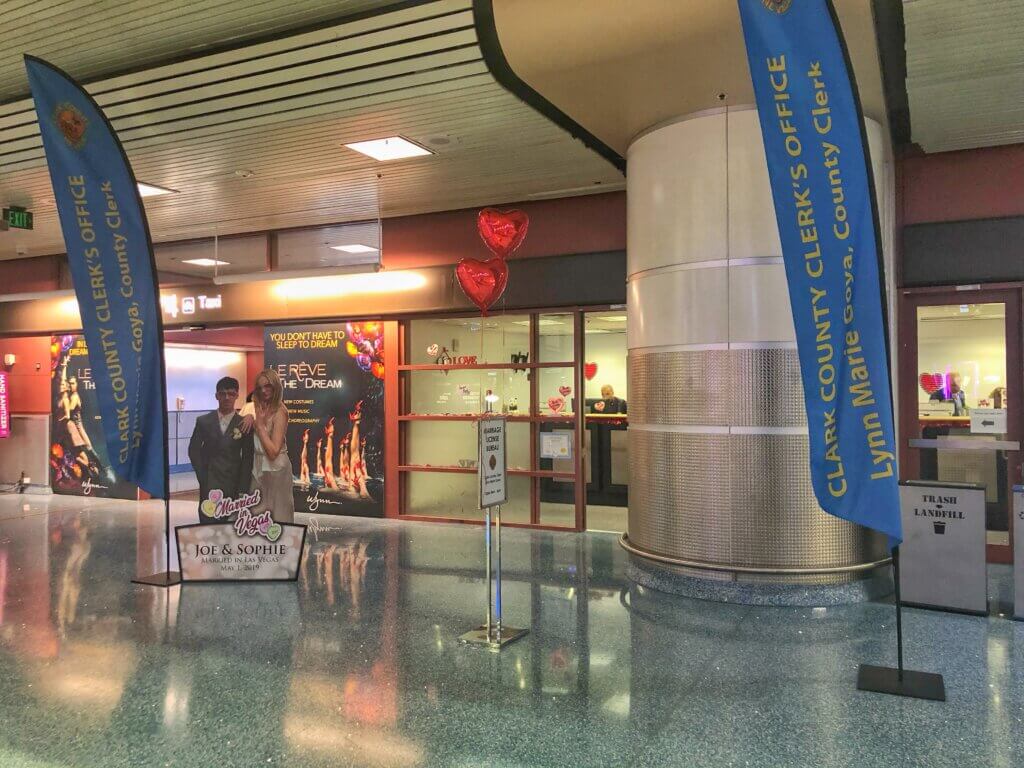 For the fifth year in a row, the Office of the County Clerk has celebrated Valentine's Day with a pop-up Marriage License Bureau at the airport. The office, open from 8 a.m. to 4 p.m. in Terminal 1 baggage claim area near Carousel 5, is another way that Vegas welcomes its wedding couples during this holiday.
They can apply online for their license in the comfort of their homes at Weddings.Vegas.
Marriage Materials: Know Before You Go
To purchase their marriage license, couples must present valid government issued IDs such as their driver's licenses or passports to the Deputy Clerk at the Marriage License Bureau. Couples must pay the $102 license fee with a credit or debit card.
Whether you dream of a quick, $250 stress-free elopement or a $25 million glamorous, fairytale event with 1,000 of your favorite friends, Vegas remains the Wedding Capital of the World because it offers something for every taste and budget.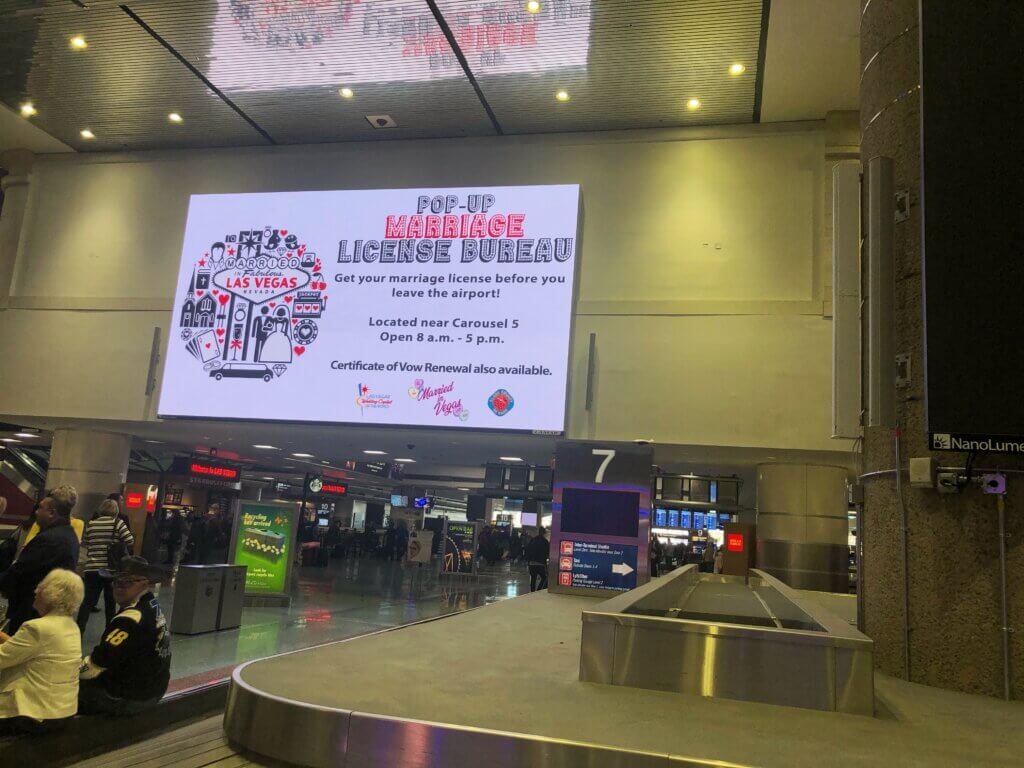 Marriage License Bureau: A Lovely Institution
The Marriage License Bureau, a division of the Clark County Clerk's Office, issues about 80,000 marriage licenses every year to couples from around the world. In fact, it issued its five-millionth wedding license last February.
Lynn Marie Goya, the Clark County Clerk, hopes to help couples conserve time so they can spend it exploring one of the world's most iconic vacation destinations.
"Las Vegas is the Wedding Capital of the World, and this February will be especially busy as couples enjoy Valentine's Day weddings," Goya said in a statement. "Couples love the convenience of the Pop-Up Marriage License Bureau, as it gives them even more time to enjoy the variety of experiences we offer in Las Vegas."
In Las Vegas, on the days leading up to and including Valentine's Day, the Marriage License Bureau typically issues over 1,500 marriage licenses. It's more than double the number of licenses issued outside of the holiday season.
The Marriage License Bureau's main office is in downtown Las Vegas at 201 E. Clark Ave., which is near the Fremont Street Experience. It is open daily , 365 days per year, from 8 a.m. to midnight, including holidays.