People come from far and wide to say, "I do!" in their own Las Vegas Wedding. Truth be told, Las Vegas doesn't just play host to couples from all over the country, they come from all corners of the globe.
As a matter of fact, and a source of great pride, the city of Las Vegas touts the "Wedding Capital of the World," title.
If you can't take our word for it consider this—over 75,000 couples tied the knot in Clark County in 2021 alone. For context, that is as if every person in Hollywood, California (population 149,000) exchanged vows.
Worldwide weddings turn to the world wide web
If Las Vegas is good at one thing, it's capitalizing on experiences that quite simply cannot be found anywhere else in the world. For Clark County Clerk Lynn Marie Goya, that meant a new website celebrating Vegas as the paramount wedding destination for couples.
Enter Weddings.Vegas. The new site engages visitors and packages up every possible plan for every pair looking to kick their single days to the curb – Vegas style. Everything from chapels to ceremonies, and licenses to locations are available at Weddings.Vegas.
"As the Wedding Capital of the World it is important that we show residents and visitors what they need to do to get married here and the many options Las Vegas provides when choosing the right spot for a ceremony," County Clerk Lynn Marie Goya said. "It's important we make every aspect of their experience a special one."
Making marriage manageable for millennials
Say what you will about millennials, but the truth is they are the largest demographic of people seeking a wedding license. With that in mind, Weddings.Vegas turned to Nevada-based web firm KPS3 to design the site, which just won a gold at the ADDY awards.
Leaning into the millennials already existing marriage with their phones, their first focus was on the site being mobile-friendly. This meant mobile menus on the site needed to be better than the ones found on most dating sites. The content needed to be concise while offering up more options than a Vegas buffet. What they got was a site that is as flashy and friendly as the city itself, a site that celebrates all cultures and loves weddings – even more so than most Elvis officiants.
The new site offers splashy new social integrations for Instagram, photography that ranges from perfection to punny and even a spot of announcements to make you feel 'in-the-know.' The site is just begging for engagement and play.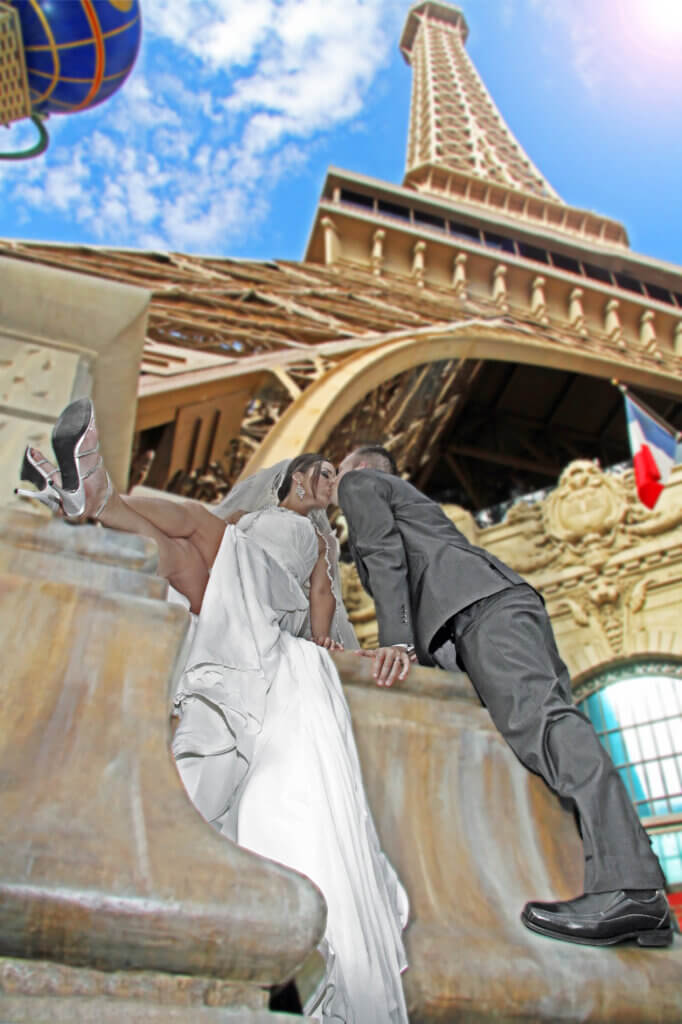 Marriage makes money
For better or worse, love makes the world go around. Well, love and money. Fortunately for Vegas, where there is love, there is money. And we aren't talking about change here either.
The wedding industry accounts for four percent of the people who come to Vegas according to the County Clerk's Office. That may not seem like a lot until you realize that four-percent equals $2.5 billion to Clark County. It also equals a job force of more than 18,000.
Five million can't be wrong
If ever there was a time when a new site was needed, it is now. In the late days of February 2022 the Marriage License Bureau issued its 5-millionth license. The couple, Luis Pantoja and Mayra Ramirez not only got hitched, they got a key to the Las Vegas Strip.
And 2022 is only proving to be more popular for Las Vegas. Not only did Vegas see a cascade of couples on 2-22-22, they are expecting high numbers all year long. Dates such as those that fall in palindrome week (dates that read the same backward as forward) like 4-4-22.
The Office of the County Clerk loves weddings and is in charge of the Marriage License Bureau, but also handles a variety of other services. These too can be found on Weddings.Vegas and are easy to navigate with the new site …
FULL LIST OF SERVICES AT WEDDINGS.VEGAS
The website provides information on the following services:

Marriage License Requirements

Marriage License Application

Getting Married in Las Vegas

Obtaining Proof of Marriage and Changing Your Name

Office of Civil Marriages and Booking an Appointment

Obtaining a Certificate of Vow Renewal

Filing for a Certificate of Fictitious or Assumed Name

Notary Bond Oaths and Surety Bond Filing

Passport Acceptance

Oaths of Office

Lobbyist Registration

County Board and Commission Meetings, Agendas, and Minutes

County Code (Ordinances)

Public Records Requests