Sometimes, smaller is better. And when it comes to weddings, elopements offer intimacy, ease and—dare we say it? Economy.
But before you book your weekend away, don't expect your elopement to unfold like they do in the movies unless you do a little legwork. You may start asking yourself, "What do you need for a Vegas wedding?" Even though an elopement is easier to pull off than a large ceremony, there are still a number of things you need to consider before embarking on this adventure.
Determine the scope of your nuptials
Do you know the difference between a mini wedding and an elopement? Trying to plan a Vegas wedding on a budget? Wondering how many witnesses are needed for a wedding in Las Vegas? Couples all too casually throw the terms "wedding" and "elopement" around these days without distinguishing between the two, says Matthew Schenk, owner of M Place Productions in Las Vegas. "An elopement used to be you and your significant other escaping to do this thing in secret," he says. But over time, Schenk has seen a fundamental shift in the way clients talk about elopements. "The moment you start telling people about it and adding things to your ceremony—like a DJ, a bar and food—you're no longer 'eloping,'" Schenk says. "You might actually be planning a mini wedding instead." The advice here is to talk with your significant other to make sure you share a clear vision of how you want the day to unfold. Call the ceremony whatever you want, but be sure you have that conversation in advance so you get hitched without a hitch.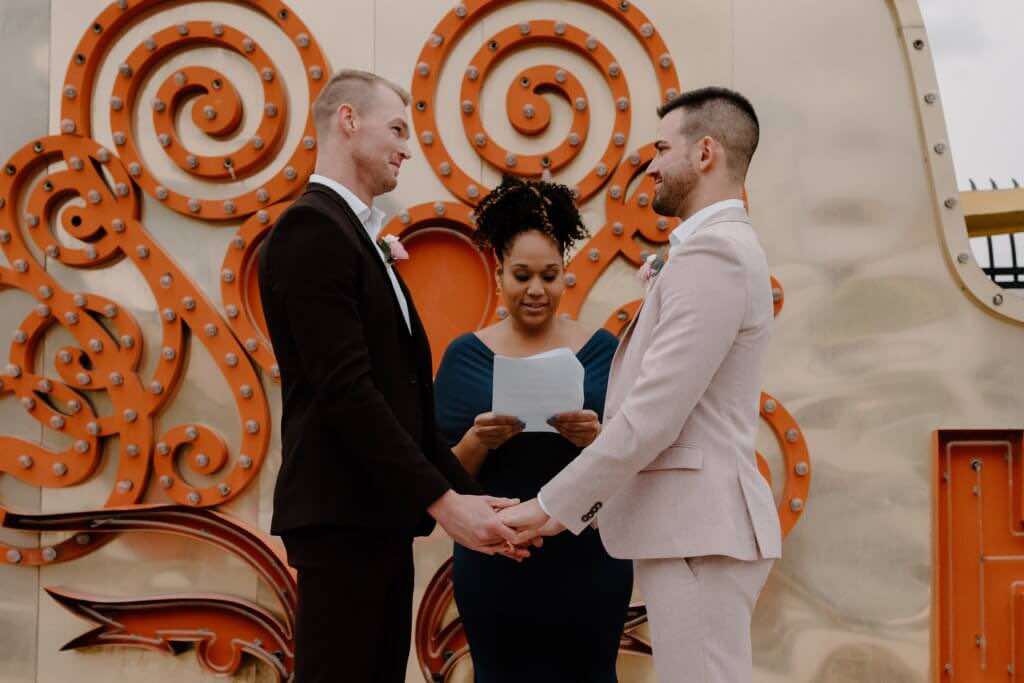 Don't forget the paperwork
Non-legally binding wedding ceremonies are all the rage. But if you want to be legally married, Nevada requires a witness and a marriage license. Every state has its own laws, so you need to work with someone who knows the drill. Often, the license request can simply be filed online, but couples will still need to pick up the paperwork in person. The thing that throws most couples off, says officiant and owner of Timeless Connection Dawn Angela Mickens, is the realization that yes, you still need to get paperwork from the state to make your marriage legal. "That piece of paper must be present at your ceremony; otherwise, I can't legally proclaim you're married." The witness requirement might also confuse couples, but the wedding venue or even the photographer can often lend their John Hancock in a pinch. "Nine times out of 10, if the couple is truly eloping and they have no one else present, either myself or one of my photographers will act as a witness," says Schenk. If you're still in a bind and are working with an expert like Mickens and her team, don't stress. "We'll provide the witness," she says.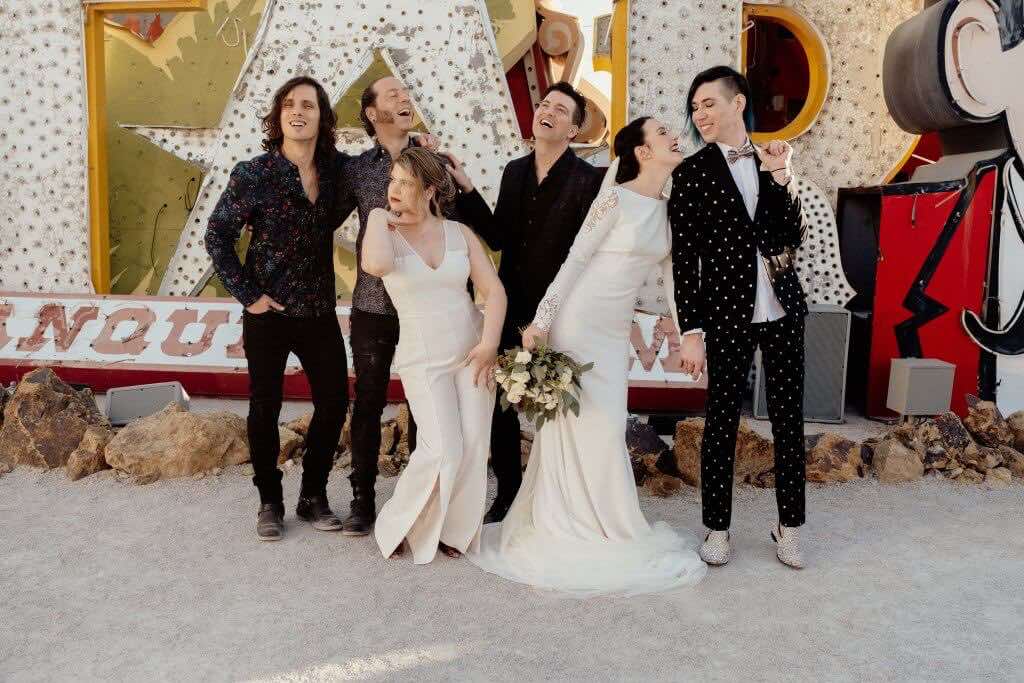 Choose an elopement-friendly venue
Las Vegas is the No. 1 location in the United States for a destination wedding. This means that couples have many wedding options, but also tons of competition for those spaces. Some venues are more friendly to last-minute love than others. Wedding chapels offer varied availability and flexibility, but exotic locales may book up in advance. "Everyone wants to do an elopement at Valley of Fire," says Mickens, "but it's one of those venues that you need a permit for." Other popular places that require permits or reservations are Red Rock Canyon, the Retreat at Mount Charleston and Nelson's Ghost Town. If you have your sights set on one of these picturesque desert backdrops, do your homework. The last thing you want to have happen on your big day is a park ranger turn up and evict your wedding party. Remember that as a rule of thumb, you always need permission or a permit depending on whether it is a private or a public facility.
Read the reviews
If you're travelling for an elopement, you might not have the time—or desire—to consult your friends and family for wedding recommendations. So, it's all the more important to pause and read up on your planned venue and wedding services. "Read the reviews!" says Lisa Boeres of Paradise Wedding Chapel in Las Vegas. "There are many choices for venues here in Las Vegas and customer service levels vary greatly."