The sleek lines, geometric shapes and organic elements that define mid-century modern style are always in vogue—especially when planning a wedding. There may be debate over when the movement started, but fans of the minimalist aesthetic will find plenty of venues around Las Vegas that satisfy the marriage between contemporary cool and retro chic.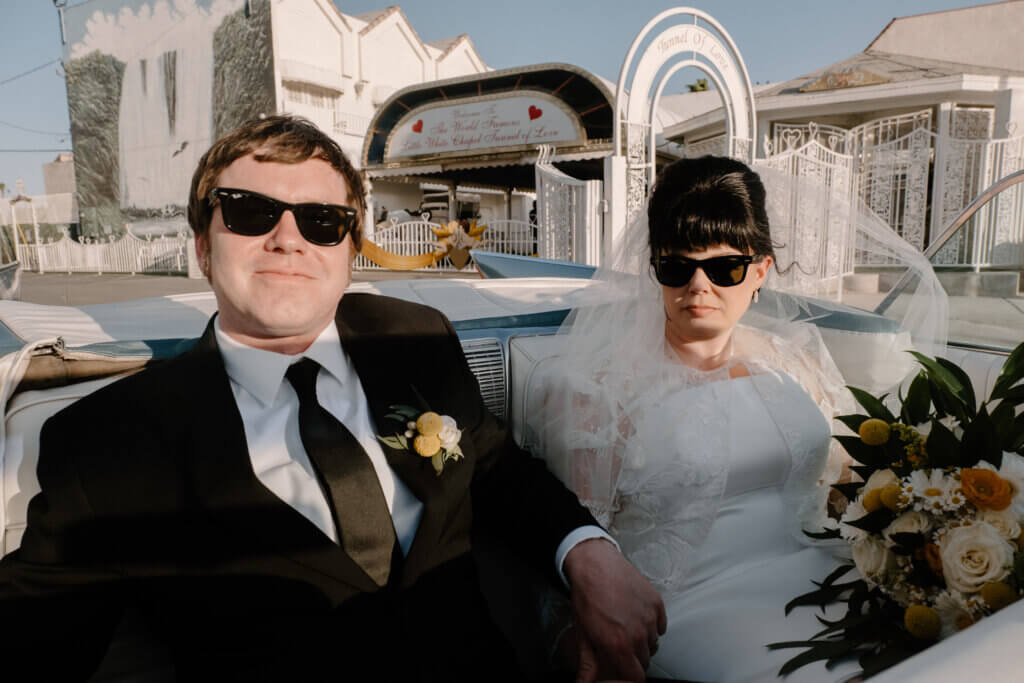 At the Paradise Wedding Chapel, couples say "I do" in the no-frills, stark-white ceremony space before heading to the on-site banquet room-turned-1950s diner with cherry-red, pin-staked chairs and black-and-white checkered flooring.
Mid-century modern architecture embraces angles and open spaces, most notable at the Little Vegas Chapel in the Arts District. The chapel was built in the early '50s and still maintains the original framing and floor plan that capitalizes on natural light. A few key features are the high wooden ceilings in our Archway chapel, as well as the exposed wooden ceiling in our lobby, as these are the original wood from first construction in the '50s," says venue manager Chrissy Jimeno.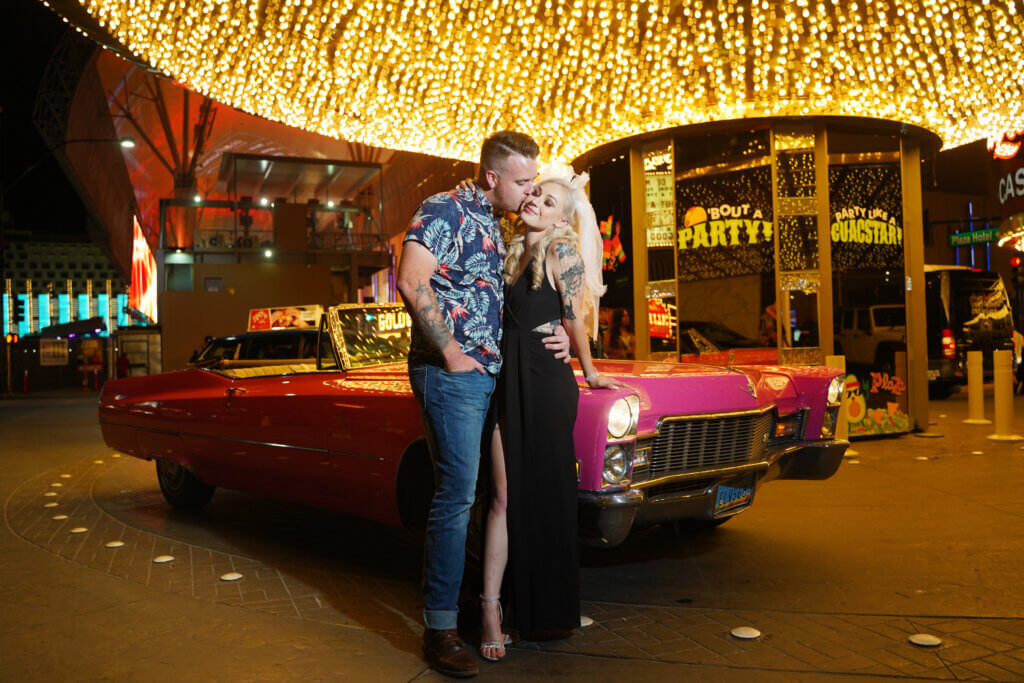 When talking interior design, there is a broad interpretation of mid-century modern style. At Chapel of the Flowers, the La Capella Chapel offers a sophisticated take with coffered ceilings, neutral tones and gold Fairfax chairs. At the Las Vegas Weddings Chapel, the Crystal Suite boasts beautiful sconces and gold chairs with blue velvet seats. On the bold end, the Casino Wedding Chapel channels an old Vegas vibe with neon lighting and framed photos of the 1952 Sands Casino.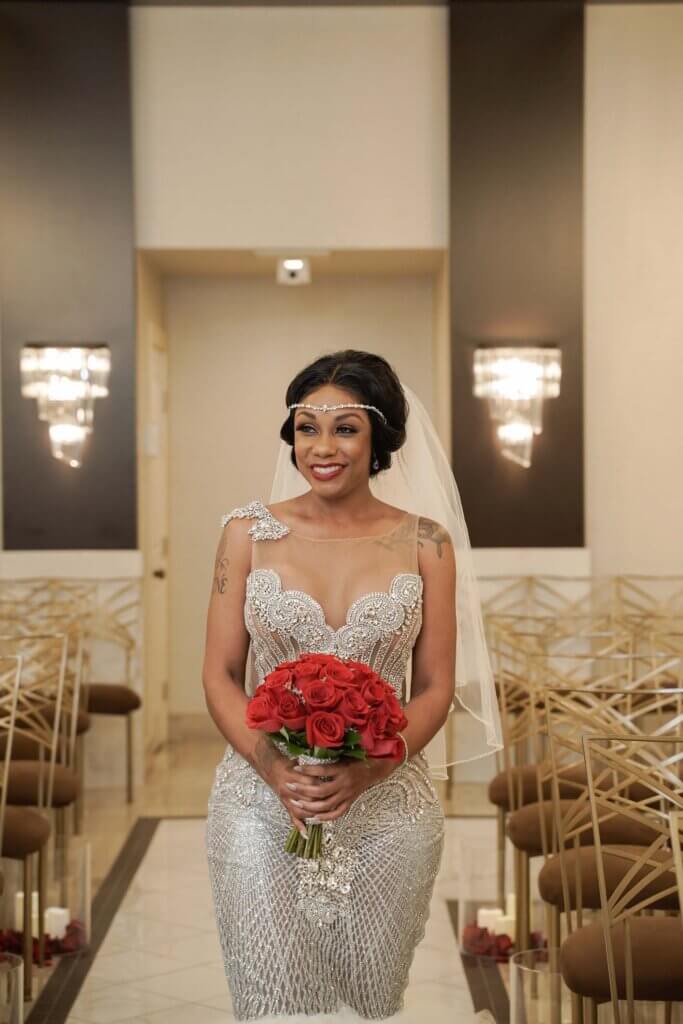 "This is the perfect venue for couples who want a fun wedding that's uniquely Vegas and appreciate the city's history, past and present," says Vegas Weddings Marketing Coordinator Whitney Cox. 
Mid-century modern style has always been characterized by the vision of a hopeful future that encourages people to explore the world in a new way. Just like marriage.