After a Christmas Day engagement, I spent about 14 months planning my dream wedding with my now-husband Drew and I learned a lot along the way – a lot that I didn't see in the thousands of wedding blogs and social media posts I scoured. After doing all the planning myself (and after several stress-filled meltdowns) I pulled off my dream wedding day at Hilton Lake Las Vegas Resort & Spa.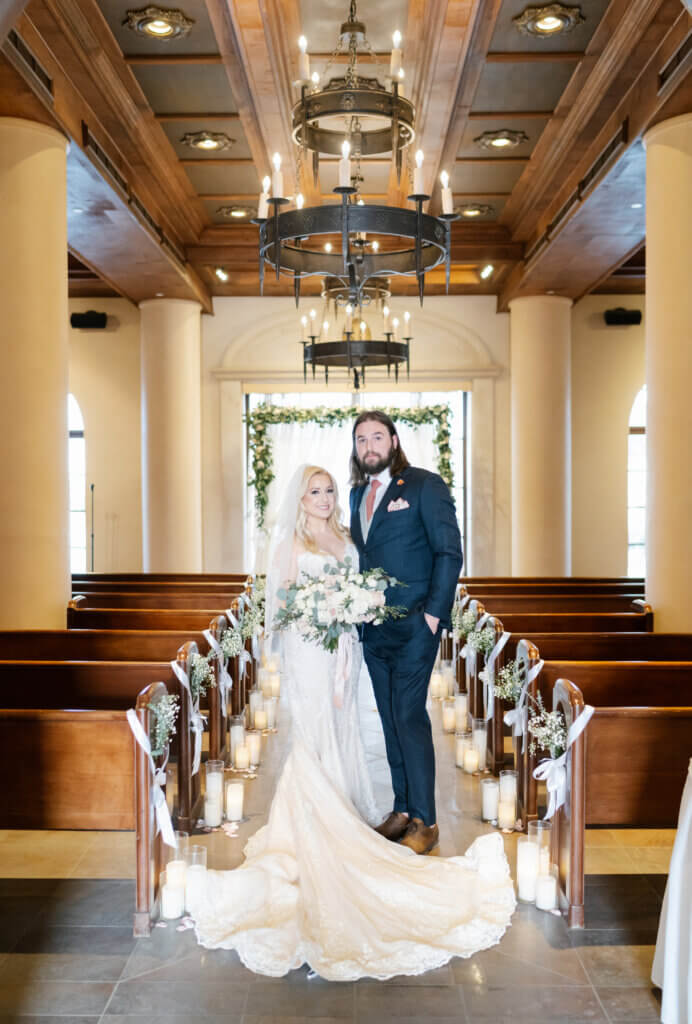 Here are my top wedding planning tips and suggestions that could make all the difference on your big day.
Don't Listen to the Opinions of Friends and Family
Wedding planning seems to be a time when the floodgates open and everyone you've ever known offers you their unsolicited opinion on what you should do, have, get, etc. It's your wedding. Want to walk down the aisle to an obscure song, wear a black dress or have a cheesecake instead of wedding cake? Do it. It's the touches of personality that make the event seem authentic and not cliché.
Know the Difference Between a Venue Coordinator, Wedding Planner and Day-of Coordinator
Most venues with event spaces will have a point of contact that you go through for walk-throughs, selections, payment, and all kinds of other coordination at your chosen space. However, this is not the same as a wedding planner or day-of coordinator. For planning purposes, do some research on the expectations of each role so that you're aware.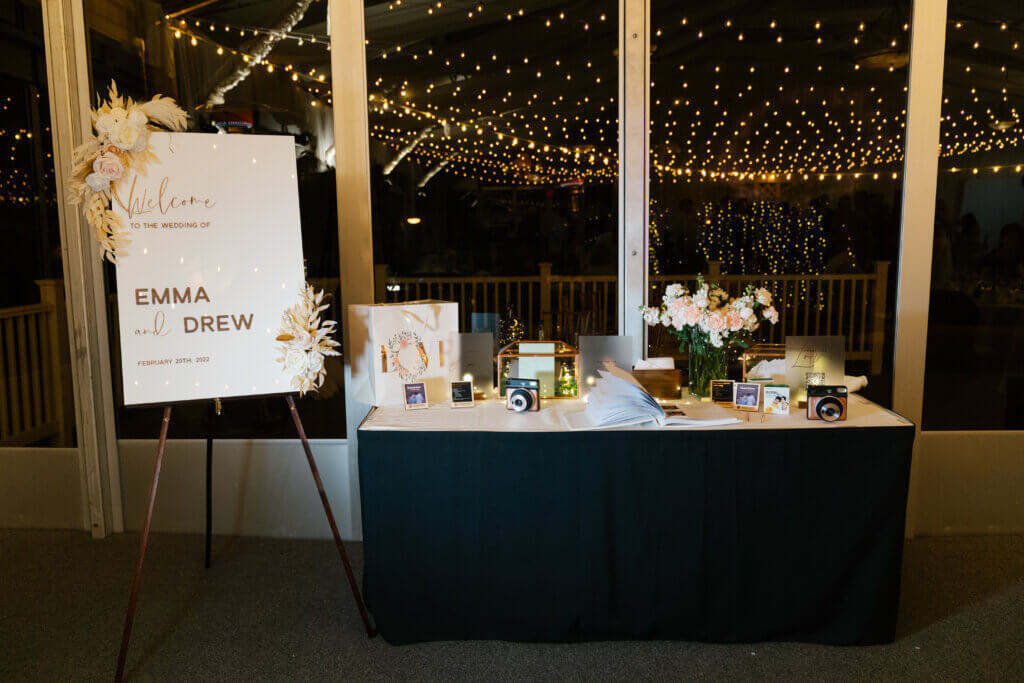 So. Much. Math
Be prepared to have your life overwhelmed with not only financial numbers but quantity and units of measurement as well. Bring a measuring tape every time you go to your venue or meet with a vendor. I measured aisles, table lengths, flower vase widths, centerpiece heights, ribbon thickness and everything in between.
Track All Planning and Guests Through an Online Service
I would have lost my mind if I didn't have one place to input guest information and track their invites, RSVPs and gifts. These sites help the bride and groom create their guest list, manage vendor inquiries, choose gifts for the registry, and find invitations on one portal. In short, it will make life infinitely easier. The Knot and Zola are two of the more popular ones.
The Dress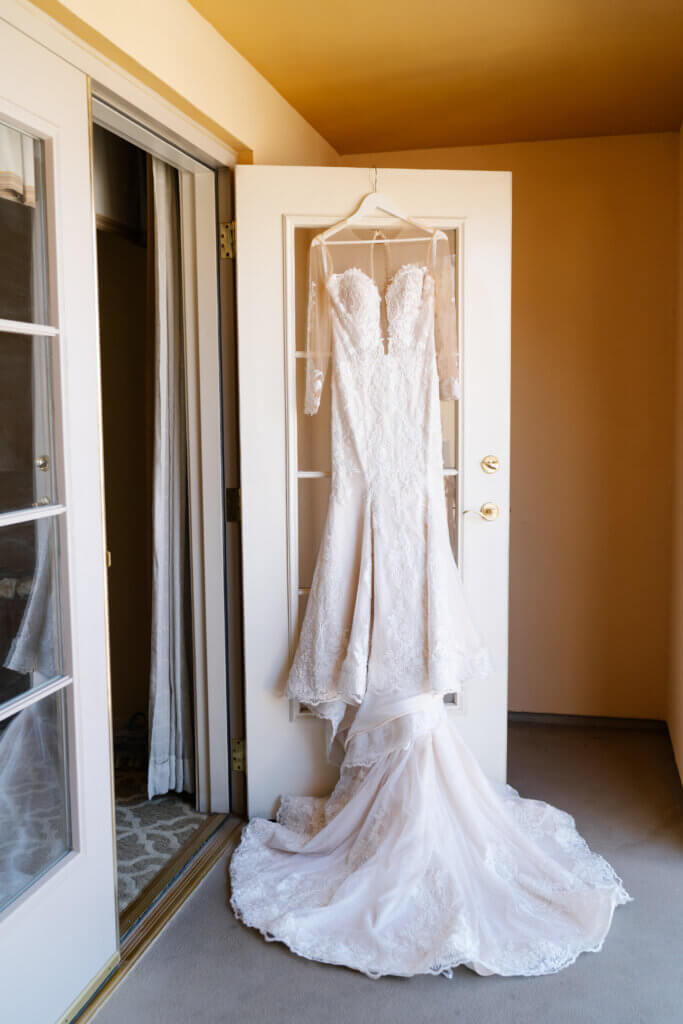 When looking around online for which dress stores you plan to visit, take note of which ones seem to have more of the style you're going for and arrange your appointments from most interested to least. I ended up going to 12 dress stores but the one with my favorite options for dresses – and where I found "the one" – was my last appointment over a three-day stretch. Why did I squeeze in those bohemian stores first when I was going for more of a glamorous look? I tried on 53 wedding dresses before finding exactly what I wanted and I was hangry and exhausted at the end!
Try to Book Your Date on a Three-Day Weekend
That is, if there's no up-charge – and one where Monday, not Friday, is the holiday. Then, book your wedding on that Sunday. Everyone can take advantage of the open bar and have a day to recover or fly home the next day without having to take off work. Booking your wedding on a Sunday of a three-day weekend is definitely an underrated pro tip, as Fridays and Saturdays usually have much more expensive rates.
Doing a First Look Takes Off So Much Pressure!
Having that moment of surprise for the two of you is something you won't regret. It's quiet and intimate and eases stress, so you go into the ceremony relaxed, present, and actually having fun.
Create an Open Playlist to Use as a Second Guestbook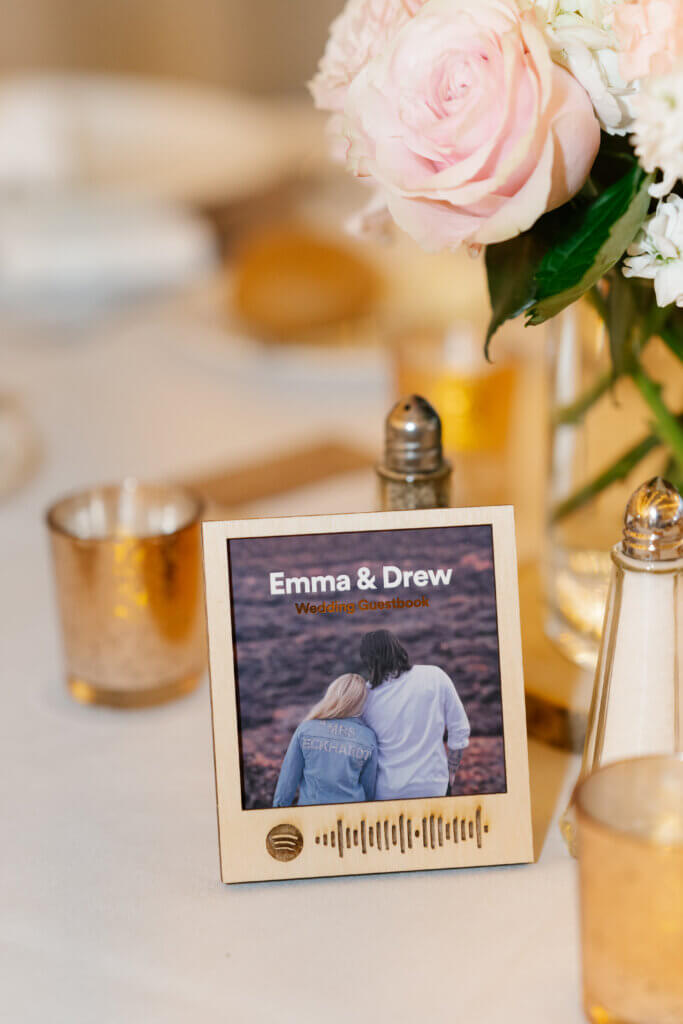 While we had a traditional written guestbook, we also made a digital one. Spotify lets you create an open playlist and name it, so we printed the playlist's QR code and left it at each table. Guests could use their phones to go on the playlist and add their own personal favorite songs (or songs that remind them of us) kind of like "signing" it. Later that week, Drew and I listened to the playlist while unwrapping wedding gifts.
Make Your Music Reflective of Each of You
We hand-picked every single song that played throughout the night, creating playlists for the ceremony, cocktail hour, dinner music and dance floor. This process was painstaking (imagine going through every single song in your libraries) but worth it. The music was quite the mix, given Drew and I's drastic taste differences, but we added a ton of songs our generation (Millenials) love, including '90s alternative, and 2000s rap and pop. That means we didn't dread what would be played next – and we definitely told the DJ not to play any generic, overused wedding songs, like "Sweet Caroline."
Incorporate Kids in Your Own Special Way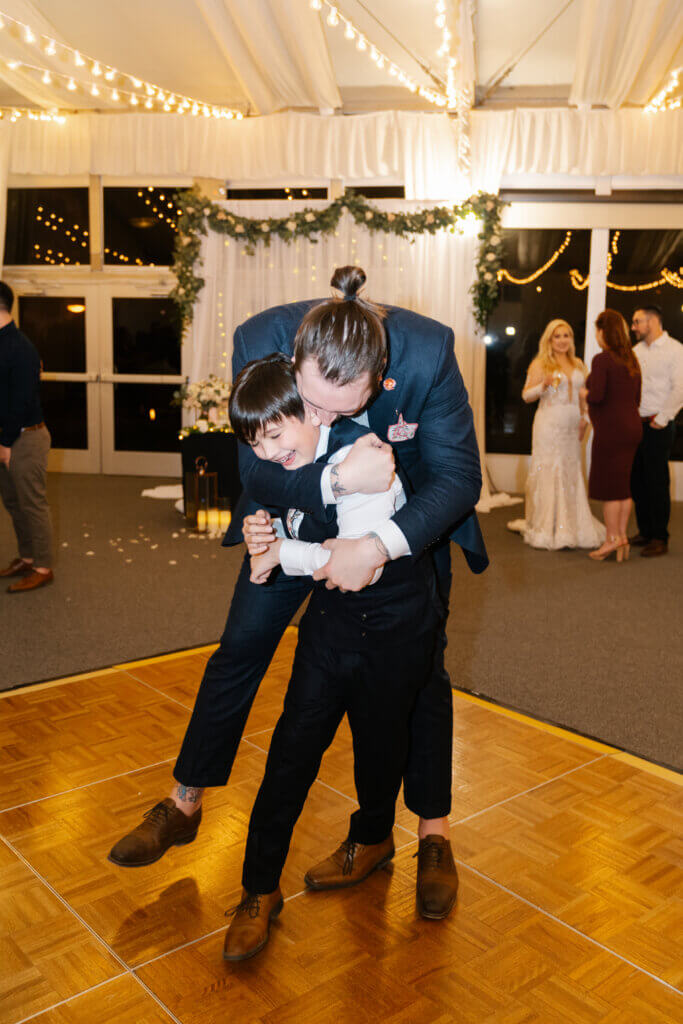 We knew we wanted Drew's two kids involved in some way, so we had them participate in First Look and part of the ceremony. Given that his son and daughter were both young, they made for the perfect ring bearer and flower girl. Even though they were too shy to do anything else, it was so special to have them take the first photos with us and walk down the aisle ahead of us.
Need More Las Vegas Wedding Planning Advice?
Las Vegas is the number one city in America for weddings, elopements and matrimony of all kinds. Enjoy more Las Vegas wedding planning stories, guest list tips and more.