By: John Katsilometes | Las Vegas Review-Journal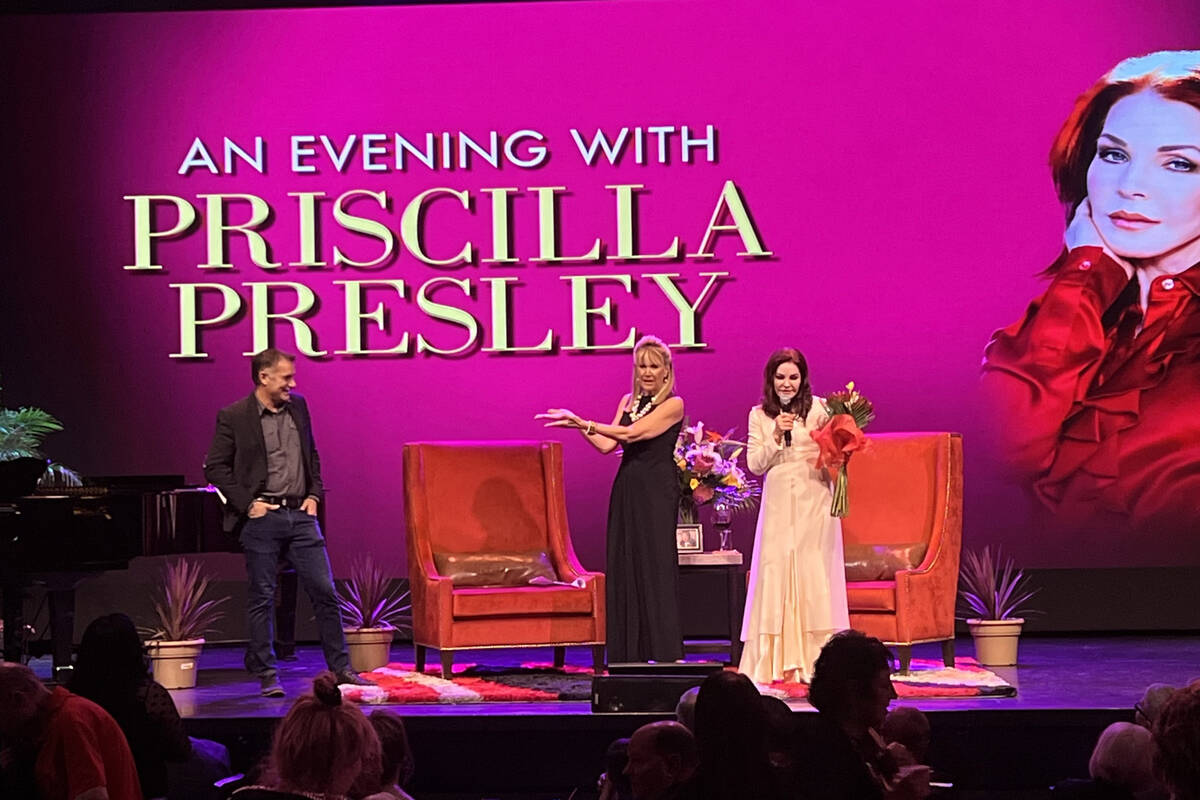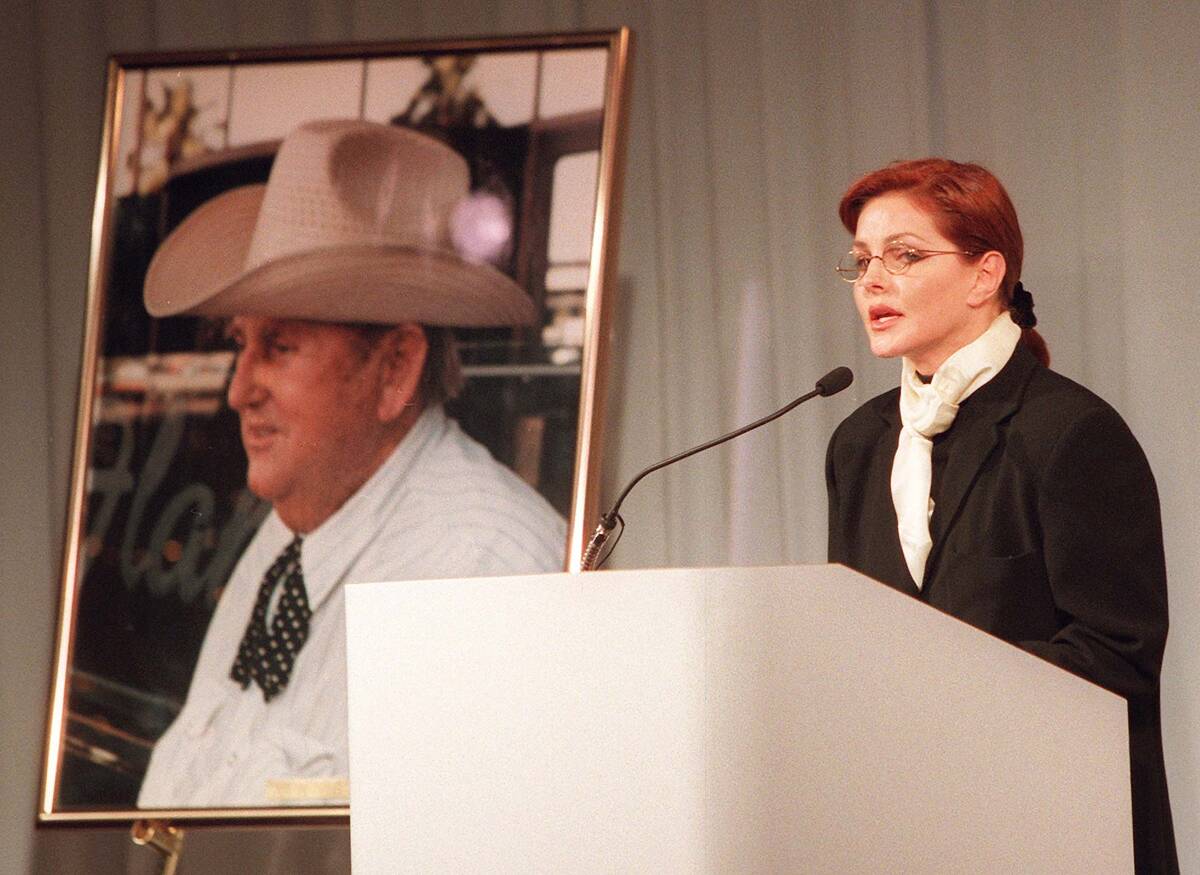 The Presley name is again gracing a marquee in Las Vegas.
Priscilla Presley is bringing her autobiographical show back to South Point Showroom from Nov. 3-5. The multimedia production went on sale in June, listed on the South Point website, but not formally announced (tickets are $55; go to southpointcasino.com for info).
Presley most recently headlined the room in April 2022, in an interview format alongside veteran Southern California broadcast journalist Sandie Newton. The presentation is Presley's first ticketed appearance in Las Vegas since the death of Lisa Marie Presley in January.
Presley has made news in Las Vegas over the weekend, as it was announced a replica of her and Elvis's wedding cake will be displayed at the Vegas "wedding capital of the world" 70th Anniversary Celebration on Sept. 3, at Caesars Palace. The two were wed on May 1, 1967, at the Aladdin.
Elvis is in conversation at his former haunt in September, when Barry Manilow is scheduled to surpass The King's record for total performances at the venues with No. 637.
Presley's shows at South Point in April proved revealing and captivating. She noted that her marriage to Elvis unraveled soon after he opened at the International/Las Vegas Hilton.
"When he was at the International and Hilton hotel, one of the guys said, 'Get all the pretty girls and put them in front,' so there would be blondes redheads, beautiful, beautiful girls in the front, maybe about 30," Presley said from the stage. "So, you know, I noticed that and I thought, 'OK, I guess that's the normal thing.' But then when I started seeing them in the dressing room, and the guys bringing them in, and, you know, introducing them to Elvis."
The two finally divorced in October 1973 but remained friends through their parenting of Lisa Marie.
"People ask if we had fun, and we did. We were carefree," Presley said. "Even after the divorce, we were great co-parents to Lisa Marie and remained very close. We were great friends."