By: Paul Pearson Las Vegas Review-Journal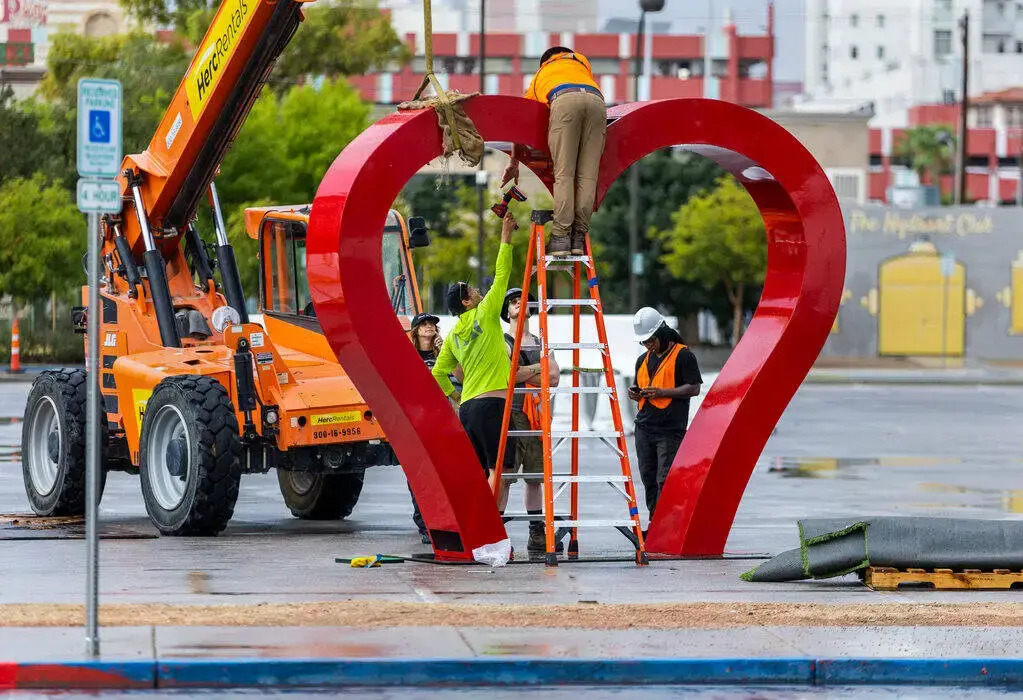 Clark County is celebrating Valentine's Day by showing everyone its heart.
The county hosted an unveiling Tuesday morning for a 10-foot steel heart-shaped sculpture that is being installed in front of the Clark County Marriage License Bureau in downtown Las Vegas.
The sculpture, "Big Heart" by Canadian artist Mathew Rosenblatt, was previously displayed during the 2021 and 2022 Life is Beautiful festivals downtown, according to Clark County.
"This project demonstrates how community partners and local government can work successfully to bring more art to our public spaces," Las Vegas Councilwoman Olivia Diaz said in a press release. "The city and Clark County have been working hand in hand to promote that Las Vegas continues to be the Wedding Capital of the World."
The county clerk's office issues about 80,0o0 marriage licenses each year.