By: Joe Bartels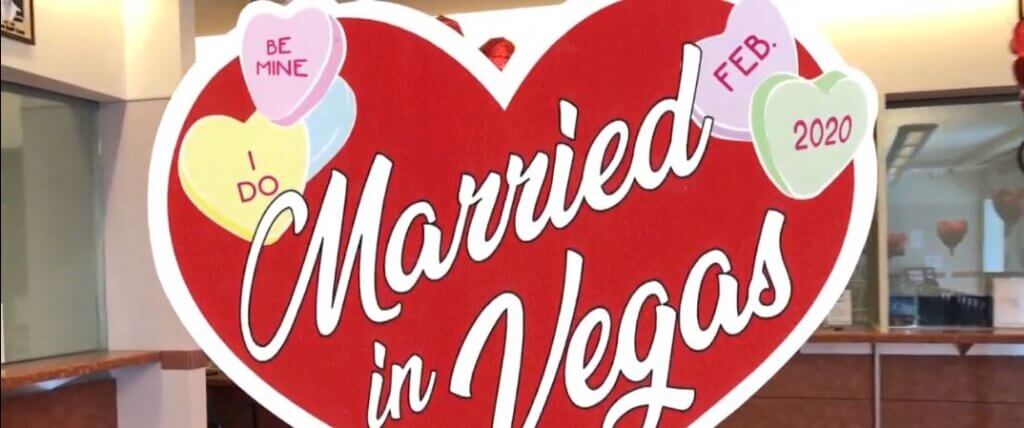 LAS VEGAS (KTNV) — Las Vegas is looking for people to fall in love with Sin City and several initiatives, including the calendar, could help snap a years-long wedding trend.
Wedding tourism generates $2 billion per year in Las Vegas. But, the number of people applying for a wedding license has fallen to levels not seen in 20 years.
2020 is getting off to a good start however. Chapels are currently booking weddings months in advance.
"We have started off the year with a bang!" said Clark County Clerk Lynn Marie Goya.
"In January, we had over 300 more weddings than we had the previous January, so we're up 8 percent for the year so far," added Goya.
Over at Vegas Weddings, bookings are up nearly 25 percent compared to February last year.
"February is a big one," said Whitney Cox with Vegas Weddings.
"February would not normally be a busy month for us, usually it's spring and especially fall that are super busy," added Cox.
Cox says the round calendar date, 2020, and key days falling on weekends is also helping to get couples to tie the knot in Las Vegas.
2020 has many special dates. In February, the most popular dates were 2/2/2020 and 2/20/2020, including Valentine's Day which falls on a Friday.
February also has an extra day because of leap year.
10/10/20 is another popular date later in the year.
"We are seeing for 10/10, it's already almost full," said Cox.
Goya believes a renewed effort on marketing plus the high-profile wedding of Joe Jonas, of the Jonas Brothers, to Game of Thrones star Sophie Turner provided a boost to Las Vegas.
Goya says this week, the pop-up wedding bureau will be set up at McCarran International Airport to help streamline paperwork for couples.
Goya says Clark County is also looking for new and continued partnerships with sports teams including the Vegas Golden Knights and the Las Vegas Raiders.
Goya hopes the county can capitalize on increased attention and visitor volume during the NFL Draft which is set for April.