70th Anniversary Celebration
Celebrating 70 years as the Wedding Capital of the World
Sunday, September 3, 2023
The Celebration
Hundreds of couples are expected to attend the celebration at Caesars Palace on Sunday, September 3rd. They will take part in a mass wedding vow renewal for couples, enjoy brunch, a fabulous wedding cake by Buddy "Cake Boss" Valastro's world-famous bakery, Carlo's Bake Shop in Las Vegas, and an original vintage Vegas musical production, the extravaganza will pay tribute to love and marriage as well as the more than 5 million couples who have married in Clark County.
The celebration will truly be a once-in-a-century moment to spotlight Las Vegas as the world's most desirable wedding destination.
The event will feature a silent auction to benefit the Nevada Partnership for Homeless Youth (NPHY). NPHY is the most comprehensive service provider for the thousands of young people experiencing homelessness in our community, providing access to life-changing services for homeless youth 24 hours a day.
The Show
The 70th Anniversary Celebration's original production show, titled "Las Vegas Will You Marry Me," will honor the hundreds of couples expected to attend the celebration and renew their vows. The show will be hosted by Dennis Bono, recording artist and star of "The "Dennis Bono Show," the weekly show which broadcasts worldwide from Michael Gaughan's South Point Hotel, Casino & Spa in the Entertainment Capital of the World, Las Vegas. Written by Lorraine Hunt-Bono and Dennis Bono, produced by Pompey Entertainment and featuring the theme song written by noted composer Dan Slider, "Las Vegas Will You Marry Me" will offer a memorable, musical journey through Las Vegas' seven decades of love stories.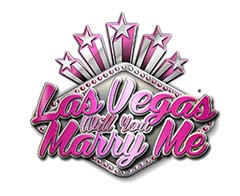 Entertainment Lineup
Produced by Pompey Entertainment and written and directed by veteran entertainers Lorraine Hunt-Bono and Dennis Bono, who also stars as the show's Master of Ceremonies, "Las Vegas Will You Marry Me" will feature iconic Las Vegas performing artists.
Frequently Asked Questions
How can I get pictures taken of me and my spouse at the celebration? For guests needing to provide Cashman Photo Enterprises with their contact information, please click on the link below and follow the directions. https://cashmanevents.com/spotme. For any photo-related questions, please reach out to

[email protected]

.